Window Mosaics
Aug 01, 2020 ● By The Hood Magazine
Photo courtesy of Kara Weber
By Kara Weber, Creative Ideas Director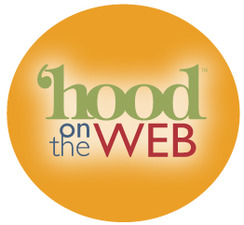 What is great about these spring window decorations is that there is no glue and no mess involved. Even your toddler can have fun with this project, and your older kids can get creative with the shapes they choose to make: smiley faces, peace signs, Easter eggs, flowers, and even letters. You can make your own stained glass window mosaics in any shape you can think of!
Supplies:
Black construction paper (you can buy a pack at Hobby Lobby)
Clear contact paper (We found ours at Dollar Tree.)
Tissue Paper (Hint: Save tissue paper from birthday presents so you always have a stash for crafts on hand.)
How:
1. Cut out a shape from your black paper. Cut out the inside of the shape so that there is blank space in the middle. Cut out any detail parts out of black paper as well.
2. Cut a piece of contact paper large enough to fit your black outline cutout. Peel back your contact paper so the sticky side is up and place your black paper on at least 1 cm from each edge. Cut around your black shape, leaving 1 cm of sticky contact paper exposed on the outside of your shape.
3. Place contact paper sticky side up on your table and have your child fill the inside of the shape with small squares of tissue paper. If they overlap a little bit, that's fine.
4. Once the contact paper inside your black shape is covered, use the 1 cm outside edge of exposed contact paper to stick your shapes to a window.
Spring Window Mosaics [5 Images]
Click Any Image To Expand