Going for a Visit
Sep 26, 2014 01:06PM ● By Hood Magazine
Photo courtesy of Kristi Shanks Photography
Jennifer L. Nelson, DO, Family Physician, Midwest Family Care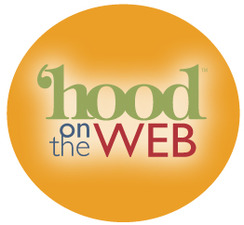 Children who are ages one year and older should have annual check-ups at their doctor. Children under one have more frequent visits. These visits encompass a variety of issues to help ensure the health and safety of your child.
In preparing for the actual visit, it is helpful to schedule these visits when your children are alert and fresh. Try to avoid nap times. It's also important to gather appropriate information, including insurance information and your child's vaccination records if you have them. This will allow the doctor's office to compare the vaccination record retrieved from the state website and ensure that your child receives the appropriate vaccines. Equally important is a list of previous serious illnesses, surgeries, medications, allergies, and hospitalizations that your child may have had.
Not only is it important for the parents to prepare the information to bring to the appointment, but it is also very important for them to prepare the child. If your child is old enough to ask questions and comprehend, it is important to explain what will happen at the visit. You can tell them they will be weighed, measured, have their temperature taken, and a blood pressure cuff will gently squeeze their arm. The doctor will check them over by looking in their ears and throat with a flashlight. He/She will also listen to their heart and lungs and gently push on their stomach. Knowing in advance what will happen may help put your child more at ease. However, it is also important to discuss immunizations with them and help prepare them for the possibility of getting some shots to "help keep them healthy." Please don't promise your child "no shots" at their visit only to find out they need vaccines that day. The children who know in advance can ask questions and prepare themselves, and they do much better than those who find out about the shots at the office.
I personally love it when both the child and parent come prepared. Some of the topics covered at your child's visit will include: sleep habits, eating, safety, bowel and bladder habits, hygiene, speech, activity, interaction with others and behavior. If you have questions or concerns about any of these topics or others, bring them up at your child's visit so that they can be addressed.