Families That Inspire: The Johnson Family
Sep 25, 2014 09:43PM ● By Hood Magazine
What is Dravet syndrome?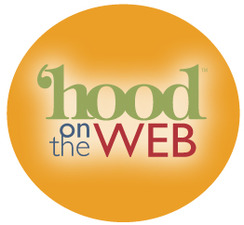 Dravet syndrome is a rare and catastrophic form of intractable epilepsy that usually begins before age one. Initial seizures are most often prolonged events, and in the second year of life other seizure types begin to emerge. Development remains on track initially, with plateaus and a progressive decline typically beginning in the second year of life. Individuals with Dravet syndrome face a higher incidence of SUDEP (sudden unexplained death in epilepsy) and have associated conditions, which also need to be properly treated and managed. Some of the associated conditions include behavioral and developmental delays, delayed language and speech issues, sleeping difficulties, and disruptions of the autonomic nervous system (which regulates things such as body temperature and sweating). Children with Dravet syndrome do not outgrow this condition, and it affects every aspect of their daily lives. Dravet syndrome is a genetic condition usually caused by a mutation in the SCN1A gene, which creates sodium channels in the brain. Current treatment options are extremely limited and the prognosis for these children is poor.
When did you first find out about your child's diagnosis? How did you decide what to do next?
Luella had her first seizure at nine months old on August 9, 2010. Prior to that she was a completely healthy baby girl. The doctors thought Luella's seizure was probably just due to a fever and she might not ever have another one. When the seizures kept happening and the medications weren't helping, we decided to seek out other advice. We ended up at the Mayo Clinic in Rochester, MN and it was there that Luella was diagnosed with Dravet syndrome almost a year after her first seizure. We knew they were testing Luella for Dravet and we had done some research while waiting the three months for the test results. When the doctor called and told us that the test was positive for Dravet, it was devastating! We had read the stories – and the majority were not good. As much as we had hoped for something different, we could now focus our efforts on doing everything we possibly could to help Luella. We learned that one of the country's best Dravet doctors was located not too far away at Gillette Children's in St. Paul, MN.  Thankfully we were able to get Luella in to see her and now she sees a neurologist as well as a sleep specialist, orthopedic doctor and neuropsychologist.
What was your family's course of action?
Having a child with a severe medical condition is not what we had in mind when we imagined our family. It is stressful, emotional and tiring. The one thing we've had to fall back on through all of this is our faith. Without that we would not be where we are today. So many people pray for Luella and our family and with that we are able to move forward and face the weekly seizures and daily struggles.
Part of dealing with Luella's condition is doing everything we can to find a cure! We work hard to create awareness for Dravet syndrome and epilepsy in general. The only way we are going to get a cure for Luella is to make sure people know about it. Whenever the opportunity arises I try to make myself available to educate people on epilepsy and Dravet syndrome. This year was the very first International Dravet Syndrome Awareness Day on June 23. To help raise awareness I did "a Cake 4 a Cure" fundraiser/raffle, and we were able to send $1500 to the Dravet Syndrome Foundation to help with Dravet syndrome research. Jim's office has helped with a couple of fundraisers for the Epilepsy Foundation of Minnesota, too. Our community support has been tremendous! I designed some purple t-shirts with Luella's handprints made into a butterfly (the symbol for epilepsy) and sold them to friends and family to help raise awareness and for people to show their support to Luella. We sold over 200 shirts! It's so fun to be around town seeing Luella's shirts!
What role did your child's school/teachers play?
Since Luella had her first seizure when she was so young, she really wasn't involved in school yet. Once we knew that we were dealing with Dravet syndrome, the school was immediately involved. We were so impressed by the services offered to Luella. We are extremely fortunate to live where we do. Luella currently receives speech, OT and DAPE services.
Are there any resources you recommend?
There are many online epilepsy organizations that are great to connect with. A couple that we visit often are the Epilepsy Foundation - http://www.epilepsy.com/ and Cure.org.
For more specific Dravet syndrome resources, the Dravet Syndrome Foundation is the place to go at dravetfoundation.org. The Dravet syndrome community has some Facebook groups as well to connect with other families. There is a Dravet syndrome conference held biennially that offers some great resources for families, as well as a way to connect with others face to face who are dealing with some of the same things you are dealing with. We were fortunate that the Dravet conference was held in the Twin Cities in 2012 and we were able to attend. This past summer it was in Chicago and only Jim was able to go, but we highly suggest getting to a conference if you are able.
We were surprised that there weren't any local support groups for those with epilepsy and their caregivers. I decided to start a facebook group for local families affected by epilepsy. You can find us on facebook at Sioux Falls Area Epilepsy Support Group.
What advice do you have for other parents?
One thing that we learned early on in this process is that you need to advocate for your child. The doctors don't always know everything. Sometimes a condition is not as common and they simply do not have the experience. We know that we are experts on Luella, and it's nice when you find a doctor who will actually listen to you. It's okay to seek out a second or even a third opinion!
Get all the support you can.  Don't be afraid to accept and ask for help from friends and family.  It's also very helpful to connect with other families facing similar challenges.  Even if there isn't a local support group there are many online support groups available.  There are many disease specific support groups and even groups for those with rare conditions that don't have a specific diagnosis.
Is there anything else you'd like to add?
Luella has a blog - littleluella.blogspot.com.  If you'd like to keep up to date on what's going on with Luella we invite you to check out her blog! Sign up for updates and follow along!
The Johnson Family [5 Images]
Click Any Image To Expand