Families That Inspire: The Stolz Family
Sep 25, 2014 09:34PM ● By Hood Magazine
What is CDH?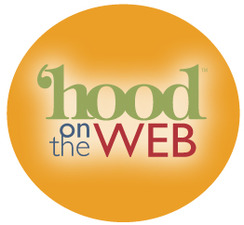 CDH stands for congenital diaphragmatic hernia. The diaphragm is formed in the first trimester of pregnancy and controls the lungs' ability to inhale and exhale. CDH occurs when the diaphragm fails to form or to close totally and an opening allows abdominal organs into the chest cavity, which inhibits lung growth. The cause of CDH is not yet known.
More than 1,600 babies are born with CDH each year in the United States alone, and with a 50 percent survival rate, 800 of those babies will die. CDH occurs as frequently as spina bifida and cystic fibrosis, yet there is very little research being done and virtually no media coverage. Those babies that do survive often face long hospital stays, feeding issues, asthma and possibly long-term medical issues.
When did you first find out about your child's diagnosis? How did you decide what to do next?
My husband and I were living in New Mexico when we were informed during our first ultrasound that something was not right. From that point on there were questions, medical assessments, and a fetal MRI conducted to confirm what was one of the suspicions, our baby had a left CDH. We accidentally were informed that our child was a baby boy. From that point on, we celebrated our son, Brody. We did not want to take any moment for granted. We consulted with numerous doctors. It was communicated to us that New Mexico would not be able to help us when Brody would be born. My husband and I are both from South Dakota and met at college in Sioux Falls; therefore, it was logical for us to see if the doctors and caregivers in Sioux Falls would be capable of caring for our child. After investigating, Sioux Falls and Minneapolis were both viable options, so we moved cross country and nine months pregnant to Sioux Falls to provide the best opportunity for our son.  
What was your family's course of action?
Our course of action was to seek out supports (medically, academically, therapeutically) that Brody needs to thrive. Unfortunately with medical issues where multiple areas of the medical profession are needed, there was no intermediary available to talk to all doctors at the same time and to look at the holistic approach for how to treat our son. That was when we started to learn to ask more questions, even if they seemed simple or common sense questions to ask because despite what the doctors say, it is impossible for them to have enough time to fully read the notes that have been taken by the other doctors in regards to past history and what was advised by other doctors. Sometimes medications didn't match up, or courses of action, so we just needed to use our gut and mother's intuition to decide the best course of action.
What role did your child's school/teachers play?
Whether it is due to the reason of the high mortality rate, the rarity of the anomaly, the intricacies of the anomaly or whatever the reason may be, we have found Brody's journey academically (since he was released from the NICU) to be challenging. Most educators and therapists want to focus on one piece of the puzzle. I feel it to be my challenge as the parent to get them to focus on the whole child. For example, yes he really does like gum; however, it is not the reason you think. If you look only at one area, he is a bad student for chewing gum. However, if you look at the whole child you will see that he started out eating only through his g-tube and only formula. He overcame that, as well as oral aversions, low oral muscle strength, and gagging to oral care, to become a boy who uses gum to strengthen his oral muscles, using the ingredients in a carefully chosen gum to continue oral hygiene (especially on the days of extra sensitive gagging), and it assists in his sensory needs and in centering his focus. Wow, what one piece of the puzzle can do! With that being said, we have been fortunate to have some wonderful people on our son's team!
Are there any resources you recommend?
We recommend www.savethecherubs.org, Boston Children's Hospital, and Sanford Pediatric Hospital. I am the representative for CHERUBS in South Dakota and North Dakota. As parents, we are constantly striving to do the best that we can for our children, and it is daunting the increased information that one needs to find with a child with extra needs. I feel strongly that we need to support each other as parents and educate the general public at the same time. However, that is a lot to ask when you are in the trenches. Therefore, this is one of the organizations that I am a part of to support parents, receive support, and raise awareness for CDH and its research and our amazing children.
What advice do you have for other parents?
Ask questions. Become educated. You are your child's best advocate. What is right for your child makes it right. Seek the answers. Trust your Mommy gut.