No-Sew Jack Sparrow Wig
09/25/2014 07:55PM ● By Hood Magazine
No-Sew Jack [7 Images]
Click Any Image To Expand
By Kara Weber, Creative Ideas Director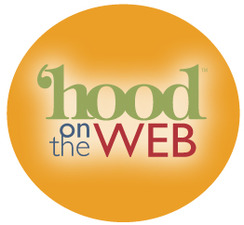 What you need:
Various Beads or Trinkets
Scissors
Knit Cotton Fabric- I used pieces of three different t-shirts, one red and two hair colored, black, brown, whatever you have.
How to:
1.  Cut 6 strips out of your hair colored T-shirt or knit fabric each should be around just over an inch wide and a little more than 1ft long.
2.  Pull the strips so that they curl up on themselves a bit and they will stretch out to around 2 ft long.
3.  Cut your red or colored knit fabric into a 7 inch wide band of fabric that is around 1 yard long. The length of it should be long enough to tie around the back of your head. You may have to cut the shirt body open to get this length.
4.  Cut a small hole a few inches off of the center of your colored strip about an inch and a half from the bottom of your band.
5.  Thread three of your pieces through the hole and tie around the bottom of your headband.
6.   Braid the three pieces down, adding beads or trinkets as you go.
7.   Tie the end off in knots any way you find easiest. This doesn't have to look perfect or pretty, pirates are messy!!!
8.  Repeat the process for your second braid using the other three strips, on the other side of your wig.
Now you RRRRrrrr ready to go