Preparing for Your 20 Week Ultrasound
Sep 24, 2014 06:32PM ● By Hood Magazine
By Jillian Nedved, PA-C and Megan L. Rogers, MBA, CPC of Independent Women's Care, P.C.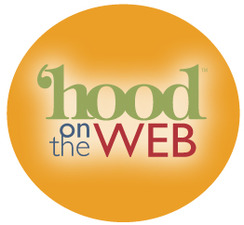 You've made it! You're halfway through your pregnancy and your 20 week ultrasound is right around the corner. This is a big milestone! So, what are some things you should know?
First of all, it's important to note that an ultrasound is completely harmless to your baby. Ultrasound uses sound waves to create visual images and does not hurt you or your baby.
While it's referred to as the "20 week ultrasound," this full anatomy scan usually occurs between 16 weeks and 21 weeks gestation. The purpose of this ultrasound is to take a full inventory of baby's anatomy. The ultrasound technician will take several pictures to determine baby's size, predicted delivery date, and examine all organ systems. The technician will also record images of your placenta and cervix. And, if you want to know and if baby cooperates, you will be able to find out baby's gender! This part is completely up to you, however, so you can look away if you want to keep the gender a surprise.
Sometimes, a repeat ultrasound will be necessary. This could be due to several factors, although the most common reason is baby was in a position that did not allow for the full anatomy scan. For example, baby may have been turned around which did not allow the technician to view all chambers of the heart or the kidneys. Sometimes the technician does find something concerning. She or he will consult with your obstetrician to determine the next course of action. It is important to know that while this may be very scary, your obstetrician has extensive knowledge in this area and will order further tests and/or refer you on to a specialist who will give the best care to you and your baby.
There are a few things you can do to prepare for your ultrasound. First of all, know beforehand if you do or don't want to know baby's gender and tell the technician up-front. The technician will print off several images for you to keep. It is also wise to call your insurance company to determine how or if they will cover the anatomy scan. Bring along your partner or other family member or friend to share this moment with you. Most importantly, relax and enjoy "seeing" your baby!