Happy Healthy Play
Sep 24, 2014 ● By Hood Magazine
By Amity Shay Neff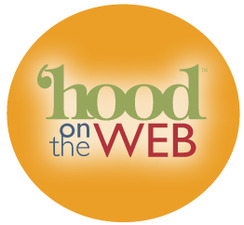 When children are young, the world is their playground. As parents and caregivers, we eagerly find creative hands on options to engage growing minds. However, it has come to my attention that many things our wee ones play with have hidden allergens in their ingredients, which can be very scary.
One of my favorite things to do when I was teaching was to play with shaving cream. There was nothing like squirting out a mountain of airy imagination. This was one of the best kept secrets I stocked in my bag of tricks for when I had my own children. Unfortunately, I found out quickly why this is not a product for the art table or the classroom. Some shaving creams contain nut oils, gluten, and soy; not to mention the other ingredients we wouldn't want three year olds rolling in.
Many art products and craft projects have soy, wheat, latex, egg, dairy, casein, and nut oils in them. With the ever growing rise of childhood allergies, we must be vigilant with product choices and carefully read the ingredients on packaging. Play doh is big on wheat, so a healthier option would be either modeling clay or perhaps making your own at home with rice flour. Finger paints and hand soaps, two things commonly used with children, can cause big problems because they can contain soy, wheat, nut oils, and even dairy. Some crayons contain soy and Crayola color wonder markers contain soybean oil, while craft pastes can contain wheat, so Elmer's glue sticks are a good alternative.
The silent offenders are often the plethora of dyes that can cause skin reactions and when consumed or absorbed by the skin are in some cases listed as carcinogens. Whereas fragrances can foster imagination, they can also trigger a child with asthma to have an attack. It's unfortunate that something as simple as coloring can create a health concern for our children. Yet there are many alternatives that give freedom to the art of creativity. Many commercial companies are listening and have allergy safe products.
A starting point would be either calling or emailing the manufacturer for a list of ingredients or visiting Discount school supply as they have an online store with many allergy free options. A few websites, such as kidswithfoodallergies.org, offer helpful advice and information on safe products and fun alternatives, like the rice flour play dough recipe below. As for me and my crew, we replaced the shaving cream with homemade whipped cream colored with Maggie's Naturals and India Tree natural dyes made from plant extracts.
Here's to healthier play that makes everyone happy!
Rice Play Dough
Ingredients
1 1/4 c rice flour
1/2 c salt
2 tsp cream of tartar
1 c water
1 tbsp oil
Instructions
Mix flour, salt, and cream of tartar in a large pot. Add water and oil. Cook over medium heat until the mixture pulls away from the sides of the pan (about 5 minutes), stirring constantly. Mix thoroughly. Put play dough on a clean surface. When cool enough to handle, knead lightly. Store in airtight container.
Add a natural food coloring to the water to make colored play dough.