Eight Tips to Nurture Your Family Life
Sep 24, 2014 06:33PM ● By Hood Magazine
By Erin Williams, for Avera Health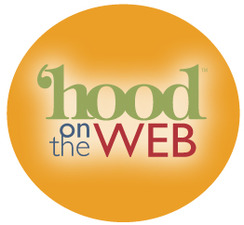 Because family is so central to who we are and what we do, it's also central to our happiness and that of our children. "Family life is one of the foundations – it ripples out to other areas in our lives," said Kelsey Sjaarda, Outpatient Therapist with Avera Behavioral Health Services. There is no quick fix to guarantee a happy family life. Rather, it is about making day-to-day choices that will create lasting effects. Sjaarda shared eight tips for nurturing a positive family life.
1. Spend quality time together.
It seems like an obvious tactic, but in today's busy world it can be difficult to find time for family. There's no "correct" way or "right" amount of time that all families need to abide by. "Nowadays, it's the balance," said Sjaarda. "You have to find what works for you and your family."
2. Communicate.
There is nothing as absolutely essential to a happy family as communication. Whether the topic is good, bad, or ugly, the ability to talk to each other fosters an open and engaged family life. Face-to-face communication is even more vital in today's world of gadgets and apps.
3. Sit down for dinner.
You've heard it before – families that eat together stay together. What better time to engage in all that necessary communication than sitting down together around a delicious meal?

4. Encourage traditions and make some memories.
It could be as simple as making Tuesday night pizza night. Rituals and traditions tend to bring families closer together, and can also act as a way to schedule time together. Consistency is necessary in order for traditions to create lasting impressions. "Try not to fall off the wagon after a week or two," Sjaarda said. Continuing the tradition can create great memories for everyone in your family.

5. Practice gratitude.
Each family member has his or her own quirks and traits, and that's what makes a family so special. Make every attempt to respect and encourage the uniqueness of family members, and be appreciative for the different perspective they bring to family life.

6. Cope with conflict.
When handled properly, conflict is actually quite healthy for a family unit. It's bound to occur at some point, so dealing with it correctly provides an opportunity to strengthen your family. To do so, define the issue and focus on the problem itself, not the person associated with it. Practice patience with one another and be willing to compromise. A quest for common ground and the ability to ask for forgiveness can resolve many hurt feelings and misunderstandings within your family.

7. Laugh.
Find the humor in the situation. Family life is far from perfect, tidy or organized, and that's OK.

8. Get support if needed.
"There's no right or wrong mold for a family," Sjaarda said. "So be sure to do what works for yours." Determining the best method of communication or resolving a conflict or crisis can be difficult, and the best route may be to seek outside support. Be sure to know your resources and the help available in your community. Your church and your child's school often have support available, and the professionals at Avera Behavioral Health Services are also available for you and your family.