Struggling for Sleep During Pregnancy?
09/21/2014 02:52PM ● By Hood Magazine
By Sanford Health with Amy Kelley-Osdoba, MD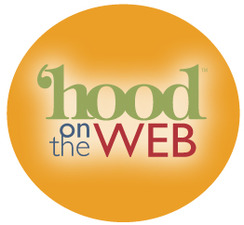 It's 3:00 a.m. and you are lying wide-awake. You thought those sleepless nights would come after the baby arrived. The truth is that many women suffer with sleep issues well before parenthood begins. Your inability to fall asleep or stay asleep can be the result of a lot of different factors. But whether you are waking up every hour to use the bathroom or you just can't seem to get comfortable, not sleeping is not an option.
"Sleep is just essential to living a healthy life," says Amy Kelley-Osdoba, MD. "It improves your overall well-being."
Dr. Kelley-Osdoba is an OB/GYN at Sanford Obstetrics and Gynecology Clinic. She says she sees mothers-to-be coming into the clinic with sleep problems as early as their first trimester.
"That early on it is usually that the baby is pushing on their bladder and they have to use the bathroom," says Dr. Kelley-Osdoba. "They also might have a little nausea, which makes it hard to sleep. Not all women deal with it, but it is fairly common."
These problems along with hunger, vivid dreams, nightmares, restless leg syndrome or other anxieties can keep you from feeling your best.
"Not sleeping is stressful," says Dr. Kelley-Osdoba. "You worry, 'Am I hurting my baby?' Plus you are just a little more on edge, and it can be really hard to focus."
As your baby continues to grow inside you, your sleep problems may intensify. And for those who are in desperate need of some serious zzzz's, Dr. Kelley-Osdoba says that some medications may help you.
"You can try things like Benadryl and Unisom," says Dr. Kelley-Osdoba. "They are totally safe to take during pregnancy."
But if you are still struggling to sleep, Dr. Kelley-Osdoba says not to hesitate to make an appointment with your doctor to work out a sleep plan together.
Breakout Box:
Sweet Dreams
If you are having trouble sleeping, try these tips for a peaceful night of slumber.
Stick with a bedtime routine
Don't watch TV or be on your computer while in bed
Avoid caffeine after noon
Drink eight glasses of water throughout the day, but taper off at night
Exercise regularly
Have a light snack before bed
Take a warm bath
Try some relaxation exercises like deep breathing, meditation, or yoga
Sleep on your left side to improve circulation