Taking Her Life Back: Mommy Gets Fit Challenge
Aug 24, 2014 12:17PM ● By Hood Magazine
Photos courtesy of Kristi Shanks Photography
By Sarah Sproul, DSU Student and 'Hood Intern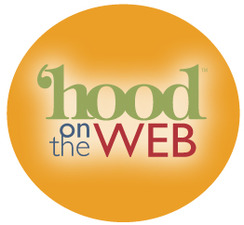 The Journey
Life can be rough and even overwhelming at times, and we all choose different ways to cope with it. For our Mommy Gets Fit Challenge Winner, it was food. Charie Jackson is very open about being an emotional eater. She admits her way to cope with life by eating only increased as life seemed to get tougher. By being a wife, mother, busy with bustling careers, multiple moves and coping with loss, it didn't take long for Charie's emotional eating to get out of hand and for the pounds to pile on.
In 2006, life really took off for Charie. When she became a wife, mother, and a senior in college that year, the only constant and reliable reality was food. Charie admits to trying to be everyone's everything and getting lost in the journey of life. With trying to find herself in her marriage, and trying to find her own way through motherhood, she hit a rough patch and her emotions began to consume her, and she continued to consume more calories. Trying to keep up with life, she felt like Superwoman to her family but a failure to herself. With her husband's career taking off and her career always open to relocation, the Jackson family kept on the move. Moving, for Charie, presented its own complications at times that allowed her to sometimes feel lost in the transition of getting her family settled and comfortable. So when the Jacksons decided to increase their family, they were met with miscarriage after miscarriage, each one getting further along in the pregnancy.
In spring 2011, the Jacksons were excited to learn that they had a baby on the way that was healthy and displayed no signs of complications. The second trimester came around, and the Jacksons shared the news of the new baby, but by the fall of 2011, while on her way to the doctor to find out the sex of her baby, Charie learned that the baby had passed away. "Having to go through the birthing process and delivering our baby boy who would never breathe outside of the womb was one of the hardest things I've ever experienced. I confined myself to my home for months, stepping away from my job and only being a mom and wife when absolutely necessary," Charie explained. Charie admits that she allowed food to fill every void in her life and began to live to eat. When she felt empty it filled her up, it was a comforting friend when she was lonely, and when she was sick it made her feel better. It also made friends and loved ones come together and made every celebration that much better. Weighing in at 283 pounds and her self-esteem dwindling, Charie knew something had to change. "My insecurities isolated me, and my outside started to suffocate who I was becoming on the inside," she confessed. It took her several months to work up enough courage, to come out of hiding and step back into society. But, by that time, she decided that she was still alive and started to take her life back; she took a long look in the mirror and realized she had allowed her circumstances to cause her to emotionally lose control over her body.
With her most recent move in early spring of 2013 to Sioux Falls, South Dakota, Charie was greeted with a fresh start in a new environment. Meeting great people, building friendships, and finding a new job that she loved helped her to rebuild a positive self-image and work through her unhappiness. As she began to surround herself with new people who were living life and also enjoying it, she began to notice their all-encompassing healthy lifestyles. Charie finally began feeling alive and excited about this new direction her life was taking but felt the weight was holding her back. "I want to live a life full of experiences handpicked by me and not be limited by my size." She tried several weight loss and healthy lifestyle options which included Weight Watchers, trying weight loss pills, juicing, and dancing it out in Zumba classes. "I would go strong for two weeks or so and then offer myself excuses to not go back." These methods actually resulted in her always gaining the weight back if not more because she was not mentally prepared for the challenge and hadn't learned how to incorporate nutrition with working out.
That's when she discovered the Mommy Gets Fit Challenge. Charie had learned over time with multiple moves it was always good to pick up local magazines in hopes to get acclimated with her new community. One day while reading the October 2013 issue of 'Hood Magazine, she found an ad for the Mommy Gets Fit Challenge and eventually applied for the challenge after conquering her initial hesitation. In January 2014, she found out she was selected for the challenge. At the age of 29, Charie was more than excited to get the ball rolling for a healthier lifestyle. "I am so happy this came in the form of a challenge!" Charie exclaimed. "I needed that accountability and pressure to make the right choices." On January 31, 2014 the challenge came knocking on her door. To kick start the process James Lemke, her new trainer, and Terra Koupal, her new lifestyle coach, paid Charie a visit. With trash bags in hand, Terra, James, and Charie's husband, Tremaine, began to toss out all the things in her kitchen that would hold her back from reaching her goals.
The first couple of weeks Charie's workouts were challenging more so mentally than physically. "I was so afraid of failing physically and being embarrassed that I would be close to having a nervous breakdown before and during every work out," Charie explained. However, she found her rhythm at Lemke's Fitness and Training Co. - Hartford, SD. Insecurity at the gym sometimes took over due to the fact that she was never an athlete and she felt out of place. Her lifestyle coach, Terra, advised her to find one new machine each visit and ask for help on how to use it. "Implementing that has really helped me get out of my shell when having to train alone," Charie explained. She liked to switch up her workout and would use a lot of different machines, playing no favoritism, each visit.
Her personal trainer, James, proved to be the extra push she needed at the gym. "There is nothing more beneficial than having a great personal trainer to guide you and teach you how to get healthy in a safe and welcoming environment," Charie acknowledged that, "No one can push me or challenge me more than James can in the gym. I sweat the most with him and not wanting to let him down pushes me to conquer each workout." Her training sessions were almost like therapy sessions at times. Charie expressed, "There have been many days when I felt as if the weight of the world was on my shoulders, constantly aiming to be a great wife, mom and working two jobs to build an enjoyable and lasting career takes a lot out of you at times, and working out while sifting through all of that seemed impossible at times." However, that is when her support systems came into play. "I think a sign of a good trainer is someone who deals with the whole person from the inside out, and James offered that for me." Charie learned to change her focus inward while working out and conquering nutrition focused on working towards the betterment of herself.
Results
Charie has lost 47 pounds since January 31st. At the beginning of the challenge, she weighed 283 pounds, and now she weighs in at 236. After she found out she was the Mommy Gets Fit winner, she actually lost 10 pounds prior to the start of the challenge. Charie has lost 10 percent body fat, which means she has lost 52 pounds of fat, and now has 124 pounds of lean body weight (meaning muscle) compared to the 111 pounds she had before the challenge. She is down from a size 24 pant to size 16. Her doctor is continually surprised, excited and proud of her health improvements and has noted that Charie's cholesterol, blood sugar levels, blood pressure, and various other tests are in the healthy range or improving greatly.
"I can tell her confidence is much better and that she is really enjoying life now," Charie's personal trainer, James, commented. "Everyone at the gym is so excited to see her, and she has definitely made a positive impact on the gym environment as well."
Charie's husband, daughter, trainer, and lifestyle coach along with 'Hood Magazine chose her and invested in her. She felt that if she quit or failed she would have let all of them down along with herself. "Keeping myself focused on that helped me to push through the really rough days," Charie explained. "I am deeply humbled and thankful for this opportunity. I had no clue this would be the start to a healthy lifestyle, but it could have not come at a better time. I feel overjoyed about the opportunity that has been given and don't take it lightly." Because of this challenge presented by 'Hood Magazine to make these lifestyle changes, Charie is now stepping into her own and becoming comfortable in her own skin, proud of what she has accomplished thus far.
Tips and Advice
Throughout Charie's experience, she has learned a lot and would love to pass on an encouraging word to others wanting to make such changes in their lifestyles. Here are some tips and advice:
Great music will get you through the hard parts of a workout. Find songs that pump you up, create a playlist, and play it during your workout.
Plan meals ahead of time. Make your breakfast, lunch, and supper choices at least a day in advance. It takes the thinking out of it.
Slip-ups happen. We are human and flawed, but learn to not hold on to those days. Today is a fresh start, and the power is in your hands. Kick butt today.
Have someone you can be accountable to. Other peoples' honesty and realness will inspire you to keep going.
Prepare yourself. Charie's lifestyle coach, Terra Lynn Koupal, said, "Being prepared is a huge part of success. You wouldn't go to a job interview without doing your research. You'd have your clothes laid out, your resume up to speed, you may reach out to the Internet, a friend for advice. You'd practice your questions. Being prepared sets you up for success. Have meals/snacks ready. As far as the gym, always pack a gym bag. Leave it in your car so it gives you the opportunity to head there right after work. There's no, 'oh I'll go home and hang out and then go to the gym.' Yeah right, I'll plop myself down, watch Wheel of Fortune, make supper, and make excuses."
If you live with others who eat unhealthy food that tempts you, fill a small cabinet with only their snacks. Out of sight out of mind.
When creating a healthier lifestyle, start by eliminating all sugary drinks. Then replace the bad snacks with healthier, filling snacks that won't bring you down but increase your energy level in a healthy way.
Drink lots of water, and eat protein and good carbs.
If it's not budget-friendly to buy all fresh produce, go with freshly frozen veggies, such as green beans, squash, zucchini, peppers, and asparagus. Just remember to avoid the frozen veggies with sauce. On the back of the package the only ingredient should be the actual vegetable.
Here is a sample grocery list Charie used while adjusting her eating habits:
Produce
Apples (Green and Red)
Banana
Spinach
Sweet Potatoes
Peppers (Red, Yellow and Orange)
Halo Oranges
Mushrooms
Frozen Green Beans, Asparagus, Squash,
Zucchini, Onions, Peppers, Corn, Broccoli
Strawberries
All Other Stuff
Brown Rice
100% Whole Wheat Pasta
Egg Whites
Eggs
Fat Free and Low Sodium Turkey
String Cheese (Light with Skim Milk)
Raisins
Ms Dash
Sea Salt
Oatmeal
Chicken Breast
Tilapia
Eating healthy while eating out doesn't have to be that tricky. As soon as Charie knew she was going out to eat for a meal, she would look at the menu from her phone, so that decision was already made with no risk of being tempted once she arrived. The other option is always go with a fish or chicken dish and ask how it's prepared. Ask if they can use minimal olive oil and no butter. Pick healthy side options like veggies and a side salad.
Carry healthy snacks and make sure you eat every two to three hours to avoid overeating.
Charie's trainer, James, says to ask yourself every time you decide to do something, "Is this going to get me closer to my goal, or further away?" You either get better or you get worse, you don't stay the same.
James also advises that the human body is capable of amazing things. Your attitude makes a big difference.
If there is negativity around you, remember that this is your journey and you can't give negativity a voice or the power to diminish your current accomplishments and future goals.
Take ownership of your self-worth. Make a list of all the positives and things that are unique to you. Then set up a plan of attack on how to overcome whatever insecurities bog you down. Lastly, surround yourself with people who inspire you to get pass the insecurities and challenge you to be the best you can be.
There will be hard days and adjustments will always need to be made, but the set goal can still be accomplished. As you can see, Charie's is well underway.
Charie Jackson & Family [18 Images]
Click Any Image To Expand