Tyler Muth Receives $2,500 Dollar Grant from the National Thank A Million Teachers Program
Aug 20, 2014 01:09PM ● By Hood Magazine
Tyler Muth of Freedom Elementary School in Harrisburg, South Dakota was the recipient of the $2,500 grant from the National Thank A Million Teachers Program given by Farmers Insurance.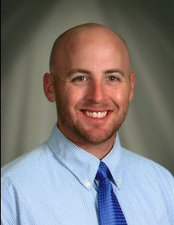 This grant will help Tyler with in-classroom needs and is a way to offer a heartfelt thanks for the positive impact he has in the community. There are still more grants available through this Farmers Insurance program.
Tyler was nominated by Farmers Insurance Agent, Jill Melchert.