Go Global @ Siouxland Libraries
Aug 20, 2014 12:20PM ● By Hood Magazine
By Krystal Pederson, Branch Librarian and Alysia Boysen, Librarian, Siouxland Libraries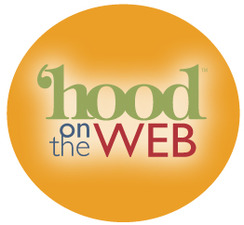 Looking for a great way to help your child succeed? Sign them up for a library card; FREE to residents of Sioux Falls and surrounding Minnehaha County. A library card gives your family access to a world of information. Stop by any of Siouxland Libraries' 13 branches to explore our collection of books, movies, music, audio books, electronic resources and staff assistance. Looking for access to the library at home or after hours? Go to siouxlandlib.org any time of day and explore our research databases, eBooks, eMagazines, downloadable movies, television shows, music, and audio books. Don't miss our specially selected websites for homework help, learning fun and more!
"It's never too early to start reading with your child. On the way home from the hospital might be good. As your child's first teacher, Siouxland Libraries is here to help you discover resources to build that reading habit. Reading is an investment in your child that will pay off in so many ways. And there's no minimum age for getting a library card!" said Mary Johns, Siouxland Libraries Director.
Siouxland Libraries will be celebrating library card sign-up all month long during September. They have lined up a world tour of programs and classes to show off their best electronic resources. Looking for a way to discover it all, AND win free stuff? Pick up a BINGO card at your neighborhood branch and play all month long by attending events and discovering resources. Find a complete list of events by calling 367-8720 or visit our website at siouxlandlib.org.
Save the date for Siouxland Libraries' World's Fair on September 30, 2014. Stop by the Prairie West Branch, located near Discovery Elementary at 7630 W 26th Street in Sioux Falls, and let librarians be your tour guide through the world of services Siouxland Libraries offers. Kids will have a blast with the fun cultural activities and bouncy house, and parents will love discovering the information available through our online resources. Don't forget your library card; it's your ticket in! And remember, from the other side of the world to your own backyard, your library card really can take you anywhere!