Autumn Play
Aug 20, 2014 11:50AM ● By Hood Magazine
Photo courtesy of BK Photography
By Sarah Sproul, DSU Student and 'Hood Intern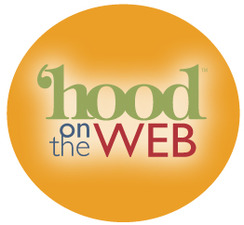 Falling temperatures and falling leaves are trademarks of a beautiful autumn. This time of year flies by in a flash, so take some time to enjoy the crisp weather by taking your little one on an adventure, starting with these five ideas:
Corn mazes: Getting lost in a maze of corn can provide hours of both education and physical activity. Not only will your child love it, but you'll enjoy walking through the nature that surrounds you and learning along the way.
Flag football party: Invite some friends to play flag or touch football in a field of fallen leaves provided by your backyard or local park. Get the kids involved, and together play a sport that provides equal amounts of fun and fitness.
Rake leaves: Raking your own yard or even the neighbor's can provide an excellent workout. According to Harvard Health Publications, you can burn between 120 and 180 calories by raking for only 30 minutes. Have your child help and reward him or her with jumping into the pile of collected leaves when finished. By working together, your yard will look great, and so will you.
Bike trail/hike: Munzee is a new and exciting world-wide scavenger hunt you can participate in by using your smartphone while strolling through nature's landscape. While you're walking along a bike trial or hiking area, look for hidden barcode tags along the path on trees, bushes, light posts, and more. When you find one, download the free Munzee app on your phone, scan the barcode, and score points. It's fun for your whole family!
Pumpkin picking: The look, the smell, and the taste of pumpkin screams "autumn." It doesn't quite feel like fall without pumpkins decorating the landscape of your house or filling your tummy. Take the kids out to a pumpkin patch and search for the best pumpkin for your family. Walking through rows upon rows and picking up good contending pumpkins is a fun scavenge, and it's exercise.
There are tons of other activities you can do to stay active this fall. No matter what you decide to do, remember to have fun, and let this list inspire you to create your own enjoyable outings for your family.