Make Time for Family Fitness
Aug 20, 2014 10:57AM ● By Hood Magazine
By Erin Williams, for Avera Health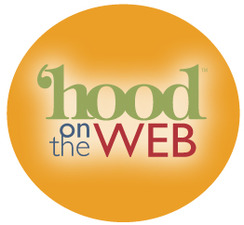 Regular exercise should be a lifelong healthy habit that begins during childhood. Yet the steady allure of screen time, whether it's a computer, tablet, television or phone, can make it difficult to encourage kids to get active.
So how can you help your kids develop the knowledge and drive to pursue healthy lifestyle habits? Do it with them! According to Rebecca Kimbell, Fitness Specialist with the Avera McKennan Fitness Center, the benefits of exercising together as a family are numerous.
"Family bonding is number one," Kimbell said, "but you also get kids to see that activity is important and essential in life. It's also a lesson for parents to relearn if they've forgotten." Children model the attitudes and actions of the adults they are close to, and by participating in the activity you demonstrate how fun fitness can be.
The U.S. Department of Health and Human Services recommends that youth ages 6-17 participate in at least 60 minutes of physical activity daily. That activity builds the foundation for the social, psychological and mental skills needed to succeed.
Activity can be as simple as playing a game of catch or getting the sprinkler out. Sioux Falls' parks and trails – perfect for biking, rollerblading, walking or running – also provide families with the opportunity to get out and exercise together. You can also motivate the whole neighborhood to be more active by starting a game of kickball or tag.
 "Most importantly, you have to make time for it," said Kimbell. Busy families can even use household chores as a way to get moving. Gardening, cleaning or raking can be workouts, and such tasks are often more enjoyable with company.
Kimbell recommends adding an element of competition. Challenging your son or daughter to a race across the yard or a push-up contest is a great way to get kids engaged and make the activity more memorable – especially if they happen to jump rope longer or tally more jumping jacks or sit-ups than mom and dad.
Depending on the activity, there are some risks to fitness that parents should watch for. When playing outside, remember sunscreen and insect repellent. No matter the location, be sure to stay hydrated. It's also wise to keep in mind the limitations of little arms and legs.
"If kids get tired, don't push them," Kimbell said. "It's best to let them go at their own pace." Allowing kids to choose the activity can also make them more invested. Try to temper the urge to fix your child's baseball swing or Frisbee throw. While you simply want to help, such actions can feel like criticism to your child. Instead, encourage kids to try new sports or activities, and remember that they need to figure out the basics before they can build on them.
By exercising as a family, you're not only helping your kids continue to build strong bones and muscles, but also encouraging healthy habits and setting a great example – all while making memories and having a blast.
Tips for being active together:
1. Keep kids involved. Brainstorm activities as a family or write down goals to work toward         and check them off together.
2. Create a fitness calendar and aim to try two new activities each month.
3. Count it out. Pick up a pedometer and show your kids how fast steps add up. After taking     2,000 steps, you've gone an entire mile!
4. Most importantly, HAVE FUN!