Homemade Granola Bars
Aug 19, 2014 08:53PM ● By Hood Magazine
Photo courtesy of Amity Shay Neff
By Amity Shay Neff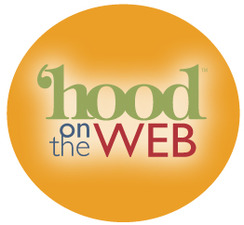 Healthy food options are essential to your fitness routine. Unfortunately, when you are on the run and in the groove, stopping for a healthy alternative isn't always possible. So why not make your own granola bars instead? That way you can monitor the sugar and create your favorite flavor! These little beauties can also be packed in lunches and kept in a gym bag for a quick snack. The best thing about them is that they are quick and easy to make, and with all the different options, everyone in your home will be saying, "Yes, please!"

Ingredients
1/4 c organic butter
1/3 c organic honey
1/3 c organic brown sugar tightly packed
2 c organic quick rolled oats
1 c organic crispies cereal (I use Koala Crisp)
Additions
1/4 c organic raisins (optional)
1 1/2 tbsp organic cinnamon (optional)
1/4 c organic chocolate chips
1 tsp vanilla (in sweet sauce)
1/4 c crushed organic graham crackers
1/4 c organic chocolate chips
1 tsp vanilla (in sweet sauce)
1/4 c of your favorite seeds/combo (mix with dry ingredients)
1/2 c shredded coconut
Directions
Place butter, sugar, and honey in a saucepan and on medium heat and bring to a boil.
While your sweet sauce is heating up, combine your dry ingredients together in a large bowl (omit additions until the last step), then line a pan with parchment or foil. Once your sweet sauce comes to a boil, let it boil for about three minutes or until softball stage.
Pour sauce over your oat crispie mixture while stirring until evenly coated. Fold out the coated mixture on to your prepared shallow cookie sheet. With the back of a spoon or spatula, even out the mixture on the pan.
Now you get to add your additions. Sprinkle your chocolate chips, raisins, or whatever you come up with evenly over the top. Then, with a separate piece of parchment or foil, firmly push down the mixture. Push the additions into the top layer until tight and solid. Let it cool on the counter for an hour or so, then cut into bars.
This recipe makes about 12 bars, depending how tightly they set. Double this recipe for the best sized bar.