Keeping Your Family Healthy in a Jam-Packed World
Aug 18, 2014 08:44PM ● By Hood Magazine
Photo courtesy of Kristi Shanks Photography
By Dr. Ross J. DeBoer, Owner/Chiropractor, Liberty Chiropractic, LLC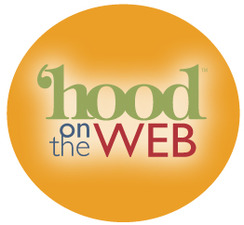 Family exercise. For some, the idea of getting the whole family together for a group exercise program may conjure up images of ho-hum, P.E.-styled calisthenics or hyper-aggressive "boot camp" DVD programs. But family exercise really doesn't have to be boring or intimidating. When it comes down to it, you really just need a program that makes exercise consistent and fun for your family.
Recent research continues to prove that children who maintain physical fitness through regular exercise are not only healthier, but often perform better in school.1 As if that isn't enough, research done at the Harvard School of Public Health shows that every two hours children spend watching television each week instead of being physically active increases their chances of having diabetes by 14%.2 There is good news, however, underlying all of the research. It turns out, long bouts of hot, sweaty exercise aren't necessary to reap great benefit. Findings suggest that even walking briskly for a half hour every day reduces the risk of developing type 2 diabetes by 30 percent.
So, we already knew exercise was beneficial. We now know that it can be effective without being costly or grueling, it simply has to be consistent.
Here are a few simple ideas to help your busy family get the exercise you need.
1. Pajama walks. These are a personal favorite for my family. Every evening, as bedtime approaches, we get our daughter into her pajamas and head out the door for a walk around the neighborhood. Naturally the exercise is great for boosting physical fitness, but we also find it a great way to decompress from the day and get a dose of fresh air before bedtime. Modeling a wellness routine for our children serves to reinforce the importance of physical fitness by making it a priority for everyone.
2.  Dynamic exercise and flexibility. Utilizing a dynamic ball can be a fun way to help improve core strength and flexibility. Make it a contest to see who can sit on the ball the longest while holding your feet off the ground, using your core to keep you upright. Learning to balance on a dynamic ball helps to promote core strength and improves posture as an ancillary benefit.
Modeling the importance of regular exercise, along with diet, consistent sleep patterns, and proper nerve system integration is a great way to help keep your children healthy, and give them advantages in their studies, all while spending quality time as a family.
References:
1.        Reynolds, Gretchen. NY Times. September 18, 2013. How Physical Fitness May Promote School Success.
2.        www.hsph.harvard.edu
3.        Hu FB, Sigal RJ, Rich-Edwards JW, et al. Walking compared with vigorous physical activity and risk of type 2 diabetes in women: a prospective study. JAMA. 1999; 282:1433-9.