Working Out with Your Kids
Aug 18, 2014 08:18PM ● By Hood Magazine
Photo courtesy of Corey Howard
By Corey Howard, RKC, CK-FMS, PCC, PM, Owner of Results Personal Training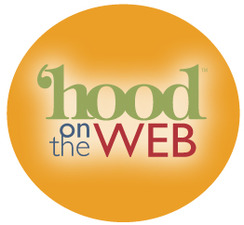 One of the most difficult things for a parent to do is squeeze in a workout. I understand, you have a full-time job, activities after work, house and yard work to get done, and by the end of the day you're exhausted and want to collapse into bed. I get it! But on the flip side, if you don't take care of your health and physical fitness, you won't be able to run and play with your children like they hope you will. It's a big catch 22, and there are only so many hours in the day. What about this crazy idea – how about you work out with your child? I've done it, and it's fun! Here are some simple ideas on how you can train with your little warrior, have some quality time and still get in a great workout.
First – Calisthenics! Basic bodyweight movements are awesome! Don't tell me you can't do a simple push-up or squat because ALL of it is scalable. For example, push-ups can start by pressing against the wall, then against the coffee table, and finally down to the floor. For the more advanced, try the one arm push-up. You can make the same variations with squats, leg raises, bridges, and pull-ups. Trust me, I do it every day! One of the best parts of calisthenics is that you can do it ANYWHERE!
Second – Make it a game! Some kids are born with that competitive gene built in. For these little guys you should create a challenge, like who can do the most squats in five minutes, or even a day, and the winner gets a dollar. If they aren't so competitive, make it fun. Try this one out; for 20 minutes crawl around on the floor or in your backyard while playing tag. If simply crawling on your hands, knees and toes is too easy, then lift your knees an inch off the ground and crawl on your hands and toes. Crawling is an awesome basic movement that provides a great total body workout as well as improves your reflexive strength.
If you include your kids in your workout it may become just another part of your daily routine, like brushing your teeth. Fitness with your children should be fun and effective. Don't over think it, just stick to the basics and sweat together. You'll be happy you did. Fire it up!
Working Out With Kids [2 Images]
Click Any Image To Expand