Nutritional Bang for Your Buck
Aug 18, 2014 03:15PM ● By Hood Magazine
By Shaina Herrmann, http://shainasdeal.com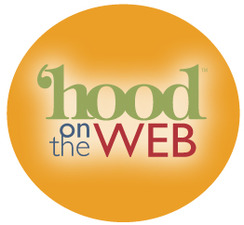 We may not always realize it but nutrition plays an incredibly crucial part in our overall health. It affects everything we do 24 hours a day, 7 days a week. Consuming nutrient-rich foods is one of the best ways to care for your body. Unfortunately, these delicious and nutritious foods often come at a much higher price. Though the cost may be higher, there are
many
ways to save on nutritious foods!
Frozen fruits and vegetables are just as fresh and nutritious and are oftentimes more affordable.
If you have the time and the space, grow your own vegetables and herb garden! The result is the same quality nutritious food for a fraction of the normal price.
Produce is cheapest when it is in season. Shop at local farmer's markets, buy it in bulk, freeze, and enjoy during the off-season.
Save on grains such as barley, rolled oats, and brown rice from bulk bins in the grocery store.
One other grain saving tip - by purchasing quick oats in bulk over packets of instant oatmeal you'll save up to 50% on your oatmeal. Just add your own toppings!  
Produce that is prepackaged, pre-sliced, or pre-washed will always come at a higher price. Buy prepackaged produce only if you need to. Doing the work yourself does not always take as much time one may assume.
Many stores are now offering cheaper store brand versions of organic and natural canned and boxed foods. Natural products are not always going to be nutritious so keep an eye on the ingredients when purchasing foods such as these.
High quality meat is not cheap. One way to save is to buy less of it and spread it throughout multiple meals. If possible, use less meat than the recipe calls for by adding extra vegetables, beans, or lentils.
One other way to save is by purchasing organic and natural foods in bulk through companies such as AzureStandard.com, Vitacost.com, and Amazon Grocery.