Healthy Habits for Kids and Social Media Use
Aug 18, 2014 02:54PM ● By Hood Magazine
By Tom Henderson, Founder and Speaker, Restoration Generation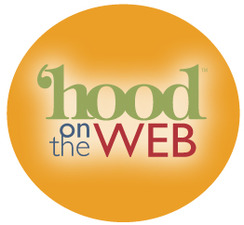 When is it okay for my child to have a Facebook/Twitter/Instagram/newest social media account?
Whether I am doing a parent seminar, a school assembly, or speaking at a conference, this is the number one question I get from parents. It's a great question because social media (in its many, ever-morphing forms) is not just a fad – it's here to stay. But that being said, I think we, as a culture and as parents, are asking the wrong question. And as a mentor of mine always tells me, "You'll never get the right answer by asking the wrong question." It is important, before we allow our children to get social media accounts, that we ask our children (and ourselves) some different questions.
What's the motivation behind your child's desire for social media?
Remember when your child was two years old and asked the question, "Why?" 192 times a day? Asking why comes naturally to kids when they are little. But as they get older, there seems to be a tendency to stop asking why and to just go along with the crowd. Tattoos, having a boyfriend or girlfriend, even listening to certain music – so many of these are done during adolescence because "everyone else doing it." Social media is much the same. Facebook and Instagram say that once a child reaches 13 they can get an account, but why do they need one? The truth is, they don't. BUT, I fully understand that accounts like these have become "rites of passage" for kids today. We need to consistently help our children evaluate their motivations and remind them that their identity and worth don't come from their status likes. As parents, we can commit to being involved in their social media lives and sign them up together – which takes us to the second question.
Are you ready to be involved with your child in social media?
There are a lot of great things about social media, including the ability to connect with family and friends all over the world and "hang out" with people you haven't seen for years. But that doesn't mean there aren't dangers to be aware of and protect our kids from. According to the i-SAFE foundation, over 50% of adolescents have been bullied online and engaged in cyber-bullying themselves. In addition, online predators are active in social media looking for students they can "friend" or "follow," so it is important we are advising our kids about who they should trust online and who they shouldn't. These are just two of the reasons that I tell parents these "musts" if their child is going to be involved in social media:
You must know your child's usernames and passwords.
You must be a friend/follower and have access to their account anytime.
You must set the security parameters and insist that nothing is hidden from you.
You must go through their list of "friends" every week to ensure their safety
You must limit their time spent on social media (more on that in a second).
Your kids probably won't appreciate all of this involvement right away, but their protection is worth it and they will come to thank you later.
How are you, personally, modeling healthy social media habits?
Kids learn by watching you. They watch how you act, whether you are happy or angry, and how you react when you kick the corner of your bed. They see what you view as entertainment, and they are taking mental notes in how you treat others. In other words, we are living examples of who our children will become. This concept applies to our use of social media as well. How much time are you spending on Facebook? Do you want your kids to be on it that much? What kinds of pictures are you posting of yourself on Instagram? Would you be okay with them doing the same? How much of your identity is wrapped up in your profile, and is it consistent with who you really are? Are you using social media to create drama, flirt, gossip, etc.? Remember, if we want our kids to model healthy social media habits, we need to as well.
There is no doubt that social media can be a great addition to our lives. Let's just make sure we are asking the right questions when it comes to our kids' use of it – and for our use of it, too.