Back to School Jitters
Jun 17, 2014 11:47AM ● By Hood Magazine
Photo courtesy of Shauna Graham


By Heather DeWit, Director of Childcare and Education Services at LSS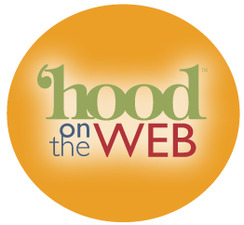 We held hands tightly on the walk toward the school building. A look in her eyes told me that she knew this would be good. I would learn so much! What if there were bullies? What if the new school clothes we picked were the wrong ones? What if the teacher wasn't nice? The tears were welling up in my eyes, but she just gave my hand a squeeze to let me know it would be ok. The doors looked so heavy. I just couldn't imagine being apart for so many hours. Summer had been so fun with swimming, playing and chasing fireflies after dark. How could I get used to these early mornings? As we got closer I just wanted to turn around and go back home. Maybe we could curl up together and read a book and pretend "back to school" never happened. Somehow we managed to hug, say goodbye, hug again and after she pulled her hand from mine I watched her run toward the line of other excited kids. Their new outfits and backpacks all held the promise of a new school year. I stood for a moment, wishing I could bring her back over for one more hug, but instead forced myself to be proud of her independence, walk away and head to work.
I can't imagine I'm alone in my struggle as I bring my child to a place where I have little control. I have to believe a little anxiety from parents and kids during a transition is pretty normal. However, my first tip for easing your child's "back to school" jitters is one I need to follow myself. Find ways to manage your own anxiety about sending your child to school in the fall. Look at the bright side and cling to the thrill of a new year of learning and growth. Excitement is contagious. Pass it to your child. Find what makes these days ok for you and embrace that for your child.
To prevent some of the stress of back to school time, try to help your child ease into the transition with a few simple tips:
Focus on the fun. Help your child to remember what they love about school (or to think about what they will love if they are starting a new school.)
Reconnect with "school friends." Schedule play dates, emails, letters or phone calls for your child to connect with the peers he or she will be seeing again in school.
Find comfort in familiarity. Play at the playground at school. Walk around and look at the windows to remember what classrooms look like.
Make the teacher an ally in your child's eyes. Have your child mail a letter, note, poem or photo to their teacher to help them look forward to the upcoming relationship.
Refresh your memory. Review school rules and policies to be sure you and your child know what to expect. Plan for lunches, wardrobe, activities and learning.
Plan for success. Create systems that allow your child to feel comfortable.
Begin adjusting sleep routines. Start transitioning back to school year bed times and wake up times. Kids ages 5 to 12 need 11 hours of sleep.
More than anything, the key to making both you and your child more comfortable is talking. Ask your child how they are feeling, make space for silence, and give them the one-on-one time they crave. Talk with your child about what he or she can expect, what he or she is worried about, solutions to anticipated problems, and what he or she is most looking forward to. My kids love hearing my husband's and my childhood memories of back to school adventures. These talks have become a beautiful fall tradition for us. We laugh and sometimes we cry, but mostly we talk and spend time together anticipating new crayons, new friends, new teachers and a new year.