A Bright Start with the Arts
Jun 17, 2014 ● By Hood Magazine
By Rose Ann Hofland, Directory of the Community Learning Center, Washington Pavilion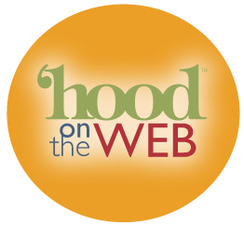 Kids enjoy the arts. But if they are having fun, they cannot really be learning anything, right? Wrong! Studies demonstrate how strong arts programs promote better test scores, motivate students, and activate both sides of the learner's brain. Study after study show that the arts play a key role in learning.
Early arts exposure can help develop:
Openness. The arts are about possibility. They celebrate diversity and build empathy, making you aware of multiple perspectives. In this big world, there is always more to explore.
Communication. As an artist, you are constantly taking cues from the world around you. You work with your fellow artists toward something greater.
Self-Confidence. No one else can pick up the paint brush for you or take over your part onstage. Producing art is as much a leap of faith as a practiced form. You learn technique, but it is self-confidence that tells you even if somebody doesn't "get it," even if your clarinet squeaks, you can do it, and it is worth the risk.
Discipline. If you want to improve, you need to practice. Learning to take direction is huge. When a child can take direction and say "thank you," understanding that it is meant to help them, the implications for their future are significant.
I see these things. I see them in art students who proudly explain to me what they painted and how they did it. I hear it from parents who tell me how their child's reading comprehension has improved since starting youth theatre. I see it in our young musicians who start out playing through a song as fast as they can, only to join a small chamber group and learn to listen and work with their peers. I see the gratitude from parents who tell me their children are bullied at school, and acting class is the one place where they can be themselves.
The arts work. So, take your kids to SculptureWalk, a play, or a recital and talk about it. Grab some sidewalk chalk or paints. Enroll them in piano lessons or a dance class. What you will give them extends far beyond artwork or a performance experience. You will give them skills to last a lifetime.