Get Involved with PTO
Jun 17, 2014 10:44AM ● By Hood Magazine
By Dee Di Memmo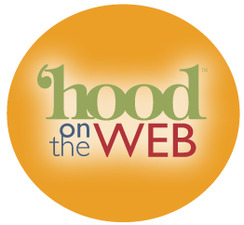 Parent Teacher Organizations are an integral part of most schools in the Sioux Empire. They are the primary fundraisers to help teachers and students gain access to equipment, books and other items that may not be in the school budget. The PTO also helps bridge the gap between home and school and allows parents to have a voice.
At All City Elementary, parents are required to commit to 135 hours per child at ACE, and serving on the PTA there is a great way to meet that commitment. The Cleveland Elementary school PTA spearheaded a book sale earlier this year that helped raise $1000 for new library books. Many schools in the region are thinking outside the box for fundraising beyond the bake sale and participate in a variety of programs such as Box Tops, milk lids and Hy-Vee scrip cards. Other schools use events for fundraising, such as Bingo Nights or Harrisburg's Liberty Elementary Father Daughter Dance.
Attend a meeting
Most PTO/PTAs publish a calendar showing when the meeting dates will be. Many have a Facebook page or a website. At most PTO meetings, the executive board helps coordinate efforts and leads meetings, the Treasurer manages the funds, and committees that are responsible for fundraisers and events. Joining an event or fundraising committee is the easiest way to see if PTO is an organization you would like to be involved with. The PTO sometimes requires dues to participate, but most in the Sioux Empire do not.
Volunteer for an event or fundraiser
Start off small. If you know you would only have a few hours to dedicate to a project, don't sign up for a project that would require a long-term commitment. Most PTOs/PTAs in the region provide meals for the teachers during conference time, and that is a great place to start. Cooking not your thing? Volunteer for a specific event at the school.
Join a committee
Committees are great to be involved on a long-term basis. Most PTOs/PTAs have committees for events and fundraisers. Discovery Elementary breaks down all their annual events into committees to help manage events and prevent volunteer burn out. These committees oversee the event or fundraiser and are responsible for recruiting volunteers
Be on the board
The leadership team is a large commitment as the team is ultimately responsible for PTO/PTA decisions. In addition to regular meetings, most boards have their own meetings and in many cases, serve on the various committees as well.