The Back-to-School Countdown Begins. Are You Ready?
Jun 17, 2014 ● By Hood Magazine
Photo courtesy of Kristi Shanks Photography
By Sanford Health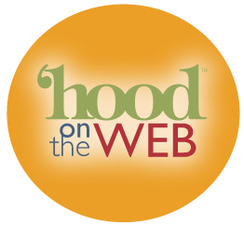 Summer's clock is ticking. Instead of family vacations, lazy days at the swimming pool or a picnic in the park, your mind is shifting to homework, soccer practice, dance lessons, and so much more.
Before you know it, school will be back in session, but it doesn't have to be a chore for you or the kids. The following tips can help you be ready – long before the first bell rings.
Declutter the closets: Spend a day organizing your child's clothes and clear out what doesn't fit. Then reorganize what's left, and create a specific spot for pants, shoes, sweatshirts, etc., so your child will know where to find everything. Including your child in the project will create bonding time for you both and give your child the chance to learn some valuable organizational skills.
Create a "go spot": Set up a spot near the door for items that need to go to school. Gather books, instruments, sports equipment and supplies for the next day. Give your child age-appropriate tasks to help, which encourages the development of self-responsibility.
Mellow your mornings: Create a morning schedule for the whole family to follow and help your child develop self-scheduling skills. To save time in the morning, make lunches the night before and have your child set out the clothes she will wear the next day before bedtime.
Keep everyone up-to-date: Create a family calendar where everyone will see it. Mark everyone's activities and appointments in a different color marker on the calendar. You can also mark each activity and appointment with who will help with the task, such as M=Mom, D=Dad, G=Grandma, J=Jane.
Make healthy homework habits: Make sure you provide consistent homework rules such as no TV and no computer during homework time. Provide a study only space with a quiet environment for each child during homework time. Younger children often need assistance with assignments, but don't do your child's homework for her. Just be present to provide a little guidance as needed.
Stay connected: Great communication is essential to keep your household happy and on track. It's important that everyone in the family is aware of responsibilities and expectations.
As another year begins, remember that adjusting to new routines and keeping schedules up to date will give you the best chance at success. Let kids do things for themselves when they are able. Independence at home is a good learning experience that your child can take into the classroom.