From Failure to Life Lessons
06/16/2014 05:23PM ● By Hood Magazine
By Alyssa Kuecker, Avera McKennan Hospital & University Health Center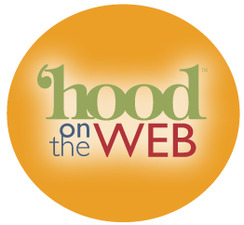 As hard as it is to witness, it's OK to let your child fail. Sometimes, taking a step back and allowing the consequences to unfold helps the child understand how participation and accountability can lead to success.
Betty Barto-Smith and Doniese Wilcox, Certified Family Life Educators at Avera McKennan Hospital and University Health Center, explain how parents can effectively participate in their child's development, rather than "take over" when it comes time for class projects or major assignments.
Barto-Smith and Wilcox explained that some parents feel guilty because they both work and have limited time with their children. Therefore, they may jump in and over-help to secure their children's success. In their eyes, successful children equates to happier children.
In addition, parents may feel that a child's success is a reflection on themselves. Instead of guiding children, parents may do the entire science project, force their child to continue an extracurricular sport, rewrite the English paper, etc.
Wilcox gave ideas on how a parent can be involved with a child's project, but aid in the child's development rather than just ensuring a good grade. "You can guide your child by putting the due date or event on the calendar, helping him or her understand the significance of managing a time frame. You can also identify age-appropriate resources for the project, or drive your child to the store to get items."
Assisting in gathering the tools assures parents that their participation can create a road map for their child's success. However, it also teaches the lesson of responsibility because the child must make the ultimate decision to follow through with the assignment.
Failing to do so allows for a learning opportunity.
"Berating your child won't teach him or her anything," Barto-Smith said. Ask questions that allow your child to analyze the process himself:
What was the finished result of the project, and what were the consequences?
Are you OK with the consequences, and why?
What particular actions led to this result?
What could you do differently next time?
Do you have any strategies on how we can put those ideas into place?
If a setback brings your child down, share a reminder that everyone makes mistakes.
Also, if it seems that your child is having a particularly difficult time, such as in an extracurricular activity, take time to honestly reevaluate if the activity is worth your child's time. A little failure can help shape the child's perspective that he or she won't be good at everything. Yet, constant failure can wreak havoc upon self-esteem.
"It's good to try new things when children are younger," said Wilcox. "But based on the outcomes, absolutely play on their strengths as they get older."
"Appreciate their abilities, even if they were different than what you expected," Barto-Smith added, "and then you can encourage them to the top."