6 Ways to Raise Worldly Children
Jun 16, 2014 04:28PM ● By Hood Magazine
Photo courtesy of Kristi Shanks Photography
By Ashley Thompson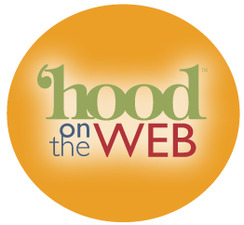 1. Plan themed meal nights at restaurants or at home where you dress and eat in the customs of another country. Are you in France? Eat a late dinner with many courses, focus on the conversation around the table, always keep your hands on the table (never on your lap), and don't forget to hold the fork in your left hand and the knife in your right!
2. Learn a love for foreign language. Enroll your child in foreign language lessons, read books in other languages, or simply download their favorite educational programs in another language.
3. One of the best ways to experience other cultures is through art. Visit local art museums and study artists from around the world.
4. A tell tale sign of a worldly child is a child with manners. Practice short outings with your child where he or she practices specific manners like properly addressing adults, patiently waiting for food to be served, and asking permission before interrupting an adult conversation.
5. Mass transit. When traveling in larger cities, you will surely use forms of mass transit often. While we may not have subways, an adventure taking the bus or our downtown trolley makes for an exceptionally fun outing.
6. Walk everywhere. Many other countries around the world are known for preferring to travel by foot whenever possible. Take advantage of the warm weather when you can and walk to the grocery store (just don't buy more than you can carry home!).
Worldly Children [3 Images]
Click Any Image To Expand