Meet the Scheier Family
Mar 20, 2014 ● By Hood Magazine
Photo courtesy of CommonGround
By Dawn Scheier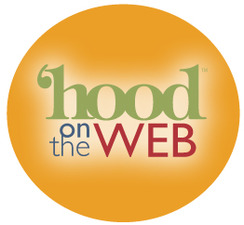 I have a feeling I don't fit the stereotypical idea of a rural farm wife. When I'm not working outside on the farm or cooking for family, you'll find me riding my horse, my Harley, or my road bike. Family, farming and fitness are my top priorities. My husband, Patrick, and I are fourth-generation farmers. We grow soybeans and corn in Salem, South Dakota. We have three children, Rebecca, Ben, and Brittney. Even though are kids are grown-up and in their 20s, cooking for my family is still a top priority.
As farmers, my husband and I focus on green living every day. Taking care of our land and protecting our natural resources are the number one priority for us, as we hope to eventually pass down our farm to the next generation.
Being a farmer, I have a very close connection to food, and I am excited to share some of my family's favorite recipes. While we love sweet corn in recipes like my Warm Mexican Corn Dip, some people hear that we grow corn and soybeans and instantly think of sweet corn and edamame. In fact, most of the corn and soybeans we grow on our farm are actually mostly used in animal feed for pigs, poultry, and dairy cattle.
I also get a lot of questions about the food we raise on our farm. Making food choices for your family doesn't need to be scary or intimidating. You hear a great deal about "factory farming" and "corporate farms." I want to share with you that 96% of farms in the United States are family farms, just like mine. We take great care in growing the food that eventually ends up in the grocery store. Whether you realize it or not, every time you shop at the grocery store, you are supporting South Dakota farmers.
If you have questions about how your food is raised, I would encourage you to ask a farmer. I am more than happy to visit with you or give you a tour of our farm. You can also visit www.findourcommonground.com for more answers to your food questions.
Dawn Scheier is a wife, mother, farmer, and South Dakota CommonGround volunteer from Salem, South Dakota. To read more about her life on the farm, visit her at Scheier Farms on Facebook.
The Scheier Family [7 Images]
Click Any Image To Expand