Organic Savings: Additional Ways to Save
Mar 19, 2014 ● By Hannah Steck
By Shaina Herrmann, http://shainasdeals.com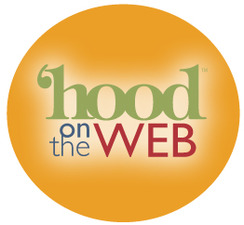 Additional Ways to Save
Coupons, Sales, and Store Brands
If you haven't given couponing a try in a while I encourage you to take a few minutes each week to clip a few and see how much you can save! Coupons for organic foods are much harder to come by, but they do exist.
1. Create a separate email address to use for anything other than friends & family. Using this address, sign up for newsletters & special offers from Cascadian Farm, Horizon Organic, Stonyfield, and several others to receive printable coupons and updates on special offers.
2. When you have an Amazon.com account and you shop at Amazon's Natural & Organic Grocery, they provide a "coupons for you" link on the main grocery page.
3. Peelies: Check the product, sometimes you can find coupons on or inside the boxed items. These coupons are known as "peelies."
4. Watch for items on Coupons.com, RedPlum.com, SmartSource.com, and Target Coupons. Occasionally you will find coupons for organic items or coupons that can be used on an organic variety of a specific brand. For example, if you see $1 off any Prego Pasta Sauce – if there is an organic version of the sauce, you may use the coupon unless it states otherwise on the coupon.
5. Look for organic store brand foods in Hy-Vee! The prices are lower and it is still organic.
6. Always keep an eye out for organic foods in Target. On occasion you will find great sales and that is a great time to stock up.
Shop through Farms & Farmers' Markets:
Check out LocalHarvest.org to find local Farmers' Markets, Farms, and Co-ops in your area. If you buy in bulk from a farm or shop at a Farmer's Market you can find good deals and at the same time support your local community!
SDlocalfood.org and EatWild.com – At these sites you can search your area to find farms in your area that will sell food in bulk.