Green Mac & Cheese
Feb 23, 2014 ● By Anonymous
Green Mac & Cheese
Ingredients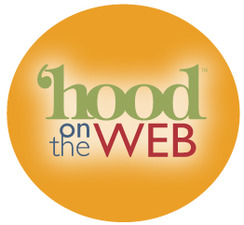 1 (14 1/2 oz box) whole wheat pasta shapes (shells, elbows, spirals), cooked al dente and drained
3 tbsp butter
3 tbsp flour
1 1/2 c milk
3 c grated cheddar cheese
1/4 tsp ground nutmeg
1/3 tsp cayenne pepper (optional)
One bag prewashed baby spinach, or one bunch spinach, washed and chopped, or one package frozen spinach, defrosted and moisture squeezed out
Salt and pepper to taste
Directions
Spinach: Over medium heat, drizzle a bit of oil in a sauté pan. Add spinach and wilt until it reduces in size, turns bright green and is soft. (For frozen, put defrosted spinach directly in processor.) Add wilted spinach to a food processor and puree. Add a bit of milk if you need some liquid to get a smooth consistency.
Pasta: Cook and drain pasta according to package directions.
Sauce: Melt the butter in a pan over medium heat. Add the flour, whisk and cook for one minute. Slowly add milk continuing to whisk until combined. Allow the milk to come to a slow bubble, while stirring. As the milk thickens, add 2 cups of the shredded cheese by handfuls and stir until cheese melts and milk/cheese is combined. Add nutmeg and cayenne, salt and pepper. Add spinach puree and mix until combined. Return drained pasta, to the cheese sauce and coat with spinach cheese mixture. Serve sprinkled with remaining cheese, or place pasta with green sauce in a baking dish, top with cheese and pop it under the broiler until the cheese is melty and bubbly.