Stress-Free Family Vacations
Feb 19, 2014 03:12PM ● By Hood Magazine
Photo courtesy of Kristi Shanks
By Ashley Sandborn, Avera McKennan Hospital & University Health Center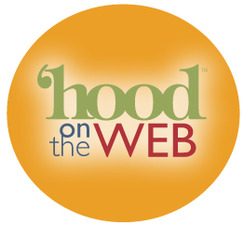 Family vacations can often be stressful and overwhelming, especially if family members have different interests. However, you can reduce stress as well as turn vacations into a restful, worthwhile and great bonding experience by simply taking a few precautionary measures.
Benjamin Kohls, outpatient therapist with Avera McKennan Behavioral Health Outpatient Services, says, "The best tip starts with the selection and planning of a family vacations. Include the whole family in the decision-making process when choosing a destination. This way, parents and kids have agreed and can then work together to plan what they want to do. The more everyone can feel a part of the family vacation, the most positive and excited everyone can be."
Benjamin suggests a few other tips to keep in mind while planning your vacation: 
When planning day-to-day activities, parents need to avoid over-planning and also take the lead in terms of when things happen. Also, try and be flexible and spontaneous with plans.
Be willing to cut something. There are always unforeseen issues that can arise. Know the most important activities for your vacation, and scale back if needed.
Select destinations that offer family-friendly options as well as a good mix of activities, so everyone is able to enjoy some aspect of the trip.
How to avoid temper tantrums on the plane and/or during day-to-day activities:
Make sure kids are not overly tired or hungry. Pack extra food and toys to keep children happy and content.
Pay attention to cues your children may be giving that signify they are reaching their limit, such as: an increase in whining and complaining; becoming hyperactive; trouble following directions, etc.
Set limits your children can easily follow and do not threaten them or lose your cool. It only escalates the situation.
Do your best to ignore dirty looks and/or body language from other passengers. Know that you are doing the best you can.
With a little bit of planning and preparation, you can turn your family vacation into an amazing and memorable experience. A good game plan? Keep realistic expectations and try to be as flexible as possible.