Preparing for the First Camp Experience
Feb 18, 2014 ● By Hannah Steck
Photo courtesy of Girl Scouts Dakota Horizons
By Kristine Weires, LCSW-PIP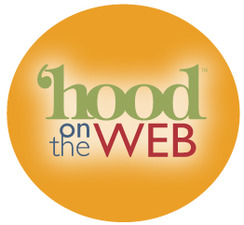 Believe it or not, summer is on its way. Planning now prevents panic later when you realize you don't have any idea what you are going to do to keep the kids busy over summer break. If you are considering sending your child to camp for the first time, here are suggestions to make it an enjoyable experience:
Consider your child's interests when looking at camp opportunities. If your child has terrible allergies or a bug phobia, an outdoor camp may not be the best option. He/she will be miserable and unlikely to want to go again next year. There are many camps offered in the Sioux Falls area focusing on sports, art, gaming, science, etc. Expand your resources and check offerings from the Washington Pavilion or Sioux Falls Parks and Recreation Department.
Prepare your child. Have as much information available about the camp to share so you aren't sending them into the "great unknown" the first day. Help them know what to expect such as the daily schedule or projects they will be involved in. A little knowledge goes a long way in easing stress.
If you are sending your child away for the first time to a typical summer camp experience, realize it might be a little traumatic for both of you. Be proactive in helping your child deal with his/her separation from you. Some possibilities are making a small photo album for them to take along. Include pictures of family, their room, pets, etc. Pack little notes of love and support. Send postcards beforehand to the camp address if the camp allows this. Check beforehand. Plan a "debriefing" time after you pick them up. Don't schedule a night out or to be out of town when they get home. Children need time to readjust, and that requires a return to a regular routine including bedtimes and mealtimes.
Finally, consider reaching out to the parents of one of your child's friends. Ask if they would be interested in your children attending the same camp together, giving each a readymade buddy in a sea of new faces.
Summer camps are a great opportunity for your child to expand their interests. Encourage them to participate despite their objections, unless there are greater concerns. As always, seek professional guidance if a child's fear/anxiety is disruptive to his/her daily routine.