Are We There Yet? 10 Tips for Traveling with Kids
Feb 18, 2014 ● By Brian O
Photo courtesy of Jillian Lemons
By Heather DeWit, Director of Childcare and Education Services at LSS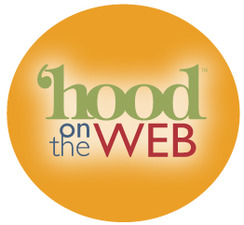 1. Talk! How often do we wish we had more time to talk with our kids and give them our undivided attention? This is a golden opportunity to see what is on your child's mind. If you Google "conversation starters for families" there are dozens of lists for you to choose from and print.
2. Taste. If you have a toddler but don't want your car covered in crumbs, one option is to string cheerios or fruit loops onto yarn for them to snack on. For all children it is best to plan ahead to bring healthy snacks like fruits and veggies, cheese or whole grains. Hungry kids are grumpy kids, and gas station goodies won't last long.
3. Time. When possible leave room in your itinerary for frequent stops. When you have time and you hear "I need to go potty!" for the 50th time, you can take a deep breath and stop yet again. Be sure to leave time for walking around or even sightseeing on planned breaks.
4. Text. Make a stop at the library or a used book store to find some books at your child's level. Audiobooks are a fun option for the whole family to share.
5. Tunes. Let each family member take a turn to choose the music for a half hour with a no complaining rule for the others in the car. Grownups get to control the volume.
6. Technology. Don't be afraid to use a timer to help coach your child on keeping screen time in the car reasonable. Don't forget the extra batteries or chargers.
7. Teamwork. Let your child help you pack their busy bag. Help them to pack a bag that is small enough to handle on their own and fill it with items that they will enjoy. This might be a favorite toy or a travel game. Include a clipboard, paper and colored pencils (in a hot car crayons can melt) which can be used to draw or play lines and dots/lines or hangman. Older kids would do well with a small dry erase board and markers. If you are traveling with just one adult and one child consider grabbing an activity or drawing book that your child would enjoy independently.
8. Treasure hunt. Fill a bottle with small items such as plastic animals, letter beads, little toys, jewels, crayons, toothpicks, craft eyes, bells, paperclips etc. Add rice and glue the lid on. Keep a list of the items in the bottle so your child can search.
9. Treats. Pick up toys, games or dollar store items and tuck them into paper bags. Label the bags with mileage or time marks to give kids something special to look forward to before the destination. They can open and enjoy each item as the designated time arrives.
10. Travel games. Don't give up on the old favorites like eye spy, would you rather, the license plate game, counting cows, the alphabet game, name that tune, etc. Make a list of game options and tuck it away for when the trip starts to seem long.
Traveling with kids can create a lifetime of memories! Planning ahead can make the trip more fun for the kids AND the adults in the vehicle. Drive safely and have fun!