An Apple of Gold
Jan 27, 2014 01:57PM ● By Anonymous
By Amity Shay Neff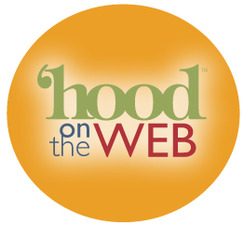 What makes a teacher great?
My second grade teacher, Mrs. Flukestad, was a thin, older woman whose hair looked like silver tinsel. She was momentous in my ability to read and the confidence that came with it. I struggled so much, but she never gave up, and she was there to see that light bulb finally go off. She empowered me not to quit. I recall my fifth grade teacher, Mrs. Tembensal, and how she encouraged me to write and to be as creative as my little heart desired. That is when my love of writing was born. My seventh grade teacher, Mrs. Sandune, was not overly warm or tender; rather she was very to the point and strict. At this stage in my life I still struggled with reading, and she would not allow me to say the word "can't." Toward the end of the school year, she created a summer reading program that concluded with her taking students to a movie. I remember how I simply had to force myself to read during summer vacation because I really wanted to go out to a movie with my teacher! I will never forget how proud she was of my accomplishment and tender she was with me. I wish I could thank these teachers now.
A great teacher makes you better even when it's a struggle for both of you. They are the ones poems and touching stories are written about, that creep up on Facebook and make you recall your very own "favorite teacher." They are children's heroes and parents' blessings. Opportunities come and go to write letters for awards on behalf of these patient-beyond-words warriors for education. If they are lucky they will get the recognition they most certainly deserve; however, in most cases they carry on with passion in their hearts.
Teachers don't ask for a pat on the back, rather they pat each one of their students on their backs for their individual successes. Knowing this, as I have been blessed with a plethora of great teachers, I now make it personal. I will let them know they are great, whether it be homemade treats, a handcrafted ribbon wreath at Christmas, a pack of stickers with a note, or even a gift card for coffee. Everyone likes to know they are doing a good job and deserves a pat on the back when they go above and beyond.
Education has not gotten easier over the years. The expectations of our educators and our children at times can make the most grounded Individual dizzy. Technology has opened many doors but at the same time has put out a multitude of obstacles for teachers and students: too much information, a reality that is far beyond understanding, and an online social realm that can be unforgiving. Our amazing educators are there every day, evolving and conquering it all. Somehow they manage to lasso it up and communicate with parents and caregivers that at times are simply overwhelmed, confused or lost; I know I have been.
To think, all I wanted to be was a teacher when I grew up. Instead I became one of their cheerleaders. Take the time to reach out to a great educator. The countless hours and dollars that escape them can be simply reciprocated by a genuine "Thank You." Of course treats are always warmly welcomed, too. To all those above and beyond teachers out there, you are an apple of gold. We appreciate you. Thank you!