7 Tips for Raising a Responsible Child
Jan 27, 2014 01:07PM ● By Hood Magazine
Photo courtesy of Alicia Vermeys Photography
By Heather DeWit, Lutheran Social Services Director of Childcare and Education Services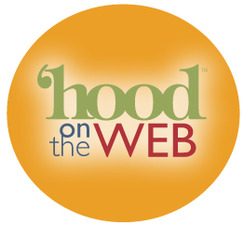 If I were to make a list of the traits that I hope my children display as they grow up, the word "responsibility" would show up within the top 20. It is a word frequently spoken in the elementary classroom, likely because it is a trait that continues to impact students' lives well into their careers.
1. Be patient. It is best to start early, but regardless of when you start it is key to give your child your patience.
2. Assign tasks. The Internet is full of age appropriate chore lists. Decide what works for your family and whether you prefer to offer an allowance for some tasks or not. Ask your children to care for pets, themselves, and their home. Encourage being responsible in the community. Give your children opportunities to make a difference for others by volunteering their time and talents.
3. Recognize good choices. If you ask them to fold laundry, thank them with a hug and avoid the urge to refold the clothes to your standards. Let their best be enough. As they learn, you can coach them on the finer points of the tasks.
4. Encourage lists. Ask your child to make a list, calendar or chart to show what is expected of them. This allows him to track his own progress and also helps him to attend to the tasks that need his attention. Ask for his input on how and when he will take care of his responsibilities and when possible, which household tasks they will complete. The list should also help him to remember things like schoolwork, packing their lunch or putting their gym shoes in their backpack.
5. Allow consequences. Allow your children to make decisions and accept responsibility for their choices. Avoid the urge to "rescue" your child from the natural consequences that come from acting irresponsibly. If your child chooses not to pick up her toys and one is misplaced or broken, don't run out to purchase a replacement. If your child chooses to procrastinate on homework, allow him or her to take the consequences that go with that at school rather than allowing them to stay up late or helping them more than is reasonable. Likewise, connect responsible behavior with positive results. If your child has her chores done early, use the extra time for a fun family activity. If she does her homework on time and does her best work, remind her that she will see positive impacts in both her learning and the grade book.
6. Provide role models. Be a good role model yourself. Do what you say you will do. Be open with your child when you make a mistake. Talk about the decisions you are making and how you are addressing the many commitments you are balancing. Other family members and characters in literature can also provide some concrete examples of responsibility in action.
7. Make it real. Talk with your child about his or her choices both as they are making them and reflectively. Explain how the responsibility you are trying to grow in them will help them in life. Children who learn to make good choices become adults who make good choices. We also know that practicing choice making is important!
If you are consistent and intentional in teaching your children to be responsible you will likely see positive results in their ability to do well in school, manage money, care for themselves, and positively impact their family and community.