Invest in Yourself
Jan 27, 2014 12:47PM ● By Hood Magazine
Photo courtesy of Kristi Shanks Photography
By Jennie Doyen, University Center, Director of Marketing, Communications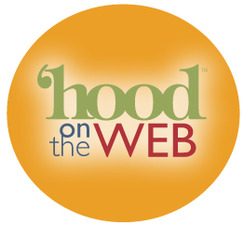 College is not just for 18-year-olds anymore. According the National Center for Education, approximately 40% of college students are over the age of 25. And that number continues to grow as more and more adults see the value of investing in their own education.
If you are considering a return to college courses, there are a lot of factors to weigh. A big hurdle for many adults is the cost associated with higher education. The good news is that many resources are available to help you finance your education, including grants and scholarships that do not need to be repaid.
The best place to start is with the FAFSA – the Free Application for Federal Student Aid – at www.FAFSA.gov. This will tell you whether or not you qualify for federal grants, and how much money you are eligible to borrow through federal loans.
The FAFSA itself can be a little intimidating, and most people find that they need some outside help to complete it. While there are paid services that can help with the FAFSA, most colleges have financial aid officers available to help you through it at no charge.
Scholarships are another great way to offset the cost of college. There are hundreds of types of scholarships available. Some are specifically for adult and non-traditional students. Even part-time students can find scholarships. At some colleges, scholarships are awarded based on financial need, not GPA. So don't be scared to apply!
It's also a good idea to check with your employer about education benefits. A recent survey of employers in the Sioux Falls area revealed that about half offer tuition assistance or flexible scheduling to employees who seek higher education.
There is no doubt that college is an investment in yourself. The good news is that it can be affordable, and it's never too late to start.
Invest in Yourself [2 Images]
Click Any Image To Expand