The Di Memmo Family
Jan 27, 2014 ● By Anonymous
The Di Memmo Family (Photos courtesy of Kristi Shanks Photography)
Interview by Hannah Steck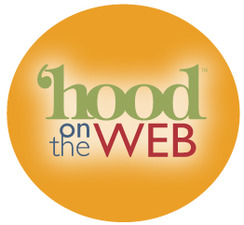 How did your family choose which activity or activities to participate in? What influenced your decision?
From the time he was able to, Saber loved to make music. He did Kindermusik as a preschooler, but we waited until he was in third grade to start piano lessons. Both my husband and I took piano, and there are a lot of non-musical benefits that can be gleaned from it. We always have a variety of music playing around the house, and Saber now plays along! He also is part of Expressions at Harrisburg Endeavor, where they sing songs in sign language. 
What is your child's favorite activity? Why?
Saber loves piano, but he also is playing oboe in the school band this year. In addition, he's a Cub Scout, is active in church and helps out when we volunteer in the community.
What is your favorite activity to attend? Why?
I love going to his weekly lesson, but I really love his recitals. It's wonderful watching him develop self-confidence! We also get treated to a concert every night
How has being involved in activities impacted your family?
We get nightly concerts! Plus, as a way to introduce Saber to different types of music, we attend the symphony as well as Sioux Falls Jazz & Blues concerts.
What benefits do you see from participating in activities? Are there any challenges or disadvantages?
The biggest benefits are learning to be disciplined and being rewarded by working towards a goal. Settling down to practice is the biggest challenge. 
Are you involved in the community or any activities of your own? Please explain.
I am blessed to be involved in the community, and I encourage my family to be part of these experiences as well. As a family, we serve at the Banquet, Samaritan's Feet shoe distributions, and are foster parents. I am involved with the March of Dimes, serving on the Family Advisory Council and participating with March for Babies. The American Heart Association is also a passion for me, since my grandmother died of stroke. I encourage Saber to give back, since we've been so blessed. This year is the first time he can really get involved, so he's helped with pricing coats for Center of Hope and helping out with special events for Bright Start and the Family Visitation Center. 
How do you balance your family's schedules?
We use a color-coded calendar. As a family, we take one day that is just us, with nothing scheduled. 
What advice do you have for other families involved in activities?
Encourage your child! We tried all different sports, and despite that not being our son's strength, we always cheered him on. We have a rule that you have to stick with whatever you sign up for at least one season or three months, depending on the activity.
The Di Memmo Family [7 Images]
Click Any Image To Expand