The Randazzo Family
Jan 27, 2014 11:18AM ● By Anonymous
The Randazzo Family
Interview by Hannah Steck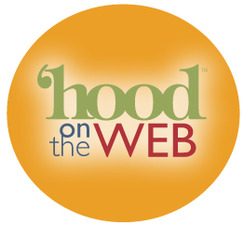 How did your family choose which activity or activities to participate in? What influenced your decision?
Each of our four children has very different interests. We didn't choose their activities; we provided opportunities for our children to participate in various activities and they "settled in" to the one they felt most comfortable with. 
What is your children's favorite activities? Why?
Josh's favorite activity is swimming. He is on the Snowfox Swim Team. He used to be scared of the water, so we enrolled him in swim lessons at Swim America. Shortly thereafter, he grew to love the sport and started swimming for Snowfox at the age of 9. He likes the competitiveness of the sport and being in the water. Julia's favorite activity is dance. She has been dancing since the age of 2 ½. Her favorite type of dance is Hip Hop because it's fast paced and she enjoys the music. Jamison's favorite activity is Tae Kwon Do. He's a "thinker" and Tae Kwon Do provides him with the opportunity to use his mental and his physical attributes. Josie's favorite activity is dance. She has been dancing since the age of 2 ½. Her favorite class is Tap. She likes the sound her shoes make when dancing and the dance routines.
What is your favorite activity to attend? Why?
It's hard to choose just one. We do enjoy swim meets. It's fun to socialize with other parents not only from our team but also from teams in the tri-state area. We root for our kids individually as well as the team as a whole. It feels like an extension of our family. We also enjoy the dance recitals every spring.
How has being involved in activities impacted your family?
It keeps us very busy; however, being involved in activities has taught the kids how to interact with other children and the value of being a team player as well as how to focus on their own skills and talents. It helps us connect as a family by supporting one another.
What benefits do you see from participating in activities? Are there any challenges or disadvantages?
It provides the kids an opportunity to learn to manage their time and keep physically fit. This is something our whole family has embraced as part of a healthy lifestyle. The only disadvantage we have seen is that a child can be put at a competitive disadvantage if they don't get involved in an activity at an early age. Unfortunately, this is the nature of competitive sports in today's society – start young, or you're behind.
Are you involved in the community or any activities of your own? Please explain.
As parents, many sports the children are involved with require our participation (volunteering, fundraising, carpooling, etc.). My husband and I are also members of a local gym, which has enabled us to maintain healthy lifestyles.
How do you balance your family's schedules?
We balance schedules by limiting the kids to one activity each. School and homework come first. We have found it's easier to keep that at the forefront if we aren't always in the car running to and/or from an activity.
What advice do you have for other families involved in activities?
Let your children try as many activities as they desire until they find something they are truly passionate about. Once that occurs, limit the number of activities your child participates in so they can truly enjoy it and not feel overwhelmed.
The Randazzo Family [8 Images]
Click Any Image To Expand