The Payne Family
Jan 27, 2014 11:12AM ● By Hood Magazine
The Payne Family
Interview by Hannah Steck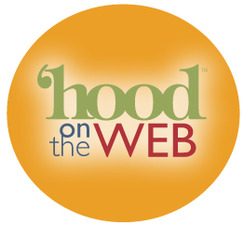 How did your family choose which activity or activities to participate in? What influenced your decision?
With three boys, we knew we were destined to be busy. We introduced them to various sports at a young age and now they each have their favorites – year round! Tory and I were both three-season athletes in high school and are competitive in nature. While we enjoy sports and encourage their involvement, we are certainly open to letting them be involved in whatever interests them most, which right now is all things SPORTS.
What are your children's favorite activities? Why?
Their favorite activity is typically the one they are currently in – whichever sport is in season! However, with the great sporting facilities Sioux Falls has to offer, they are able to play sports such as baseball year round.
What is your favorite activity to attend? Why?
We love going to all of their games and now that they are all involved, we often have to tag team, which means missing some of them. That's the toughest part.
How has being involved in activities impacted your family?
Activities essentially dominate our family calendar. We are usually bringing someone to practice or a game every night of the week and weekends in the summer are filled with travel and tournaments. Tory also coaches some of the boys' teams, so that requires additional time and commitment. I am often trying to coordinate "dinner-on-the-go" as we travel to and from their various activities – some starting as early as 5 pm.
What benefits do you see from participating in activities? Are there any challenges or disadvantages?
They learn values such as good sportsmanship, teamwork, discipline, dedication and what it means to work hard for success. But, most importantly, they build friendships with their teammates and have fun! We often remind them that the minute it's not fun anymore, they can be done. 
Limited free time is a challenge – not having very many nights at home for dinner around the table. It is challenging to find balance with schoolwork, practice, church, all their activities and prioritizing family time.
Are you involved in the community or any activities of your own? Please explain.
Yes – we both work full time and our employers are supportive of being involved in the community. I am involved with Go Red for Women, Business and Professional Women, Association of Fundraising Professionals, the Estate Planning Council, the Chamber of Commerce and Southeastern. Tory officiates high school football, recently served three years as our church treasurer and is currently on the Finance Committee. We are both involved in various social clubs as well.
How do you balance your family's schedules?
A master calendar and lots of communication! What did we do before cell phones? We are constantly texting about who is picking up or dropping off, what field or gym they are playing at and how we are getting everybody to where they need to go at the right time. It takes patience and a good sense of humor, too.
What advice do you have for other families involved in activities?
Balance is the key. Activities can take a lot of time and energy, so be sure to make time for just being together as a family. We cherish the rare dinners around the table and work hard to keep our priorities in check – faith, family, friends, and fun. Schoolwork comes first, but their activities add fun and, we believe, help to instill values we feel are important to defining who they become. 
The Payne Family [7 Images]
Click Any Image To Expand