The Alexander Family
Jan 27, 2014 ● By Hood Magazine
Wendy & Ava Alexander
Interview by Hannah Steck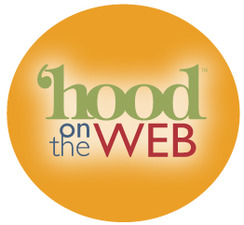 How did your family choose which activity or activities to participate in? What influenced your decision?
Our daughter, Ava, loves music and dancing. We thought it would be good to start her out in ballet to see if she liked it. I knew Jackie Kriens from my former job and my office is directly across the street from her dance studio, The Dance Gallery of SD. I can see the girls dancing in upstairs dance studios from my desk and I thought it was a no brainer to take Ava there. Ava is also in Girl Scouts, and she loves getting together with all of her friends.
What is your child's favorite activity? Why?
Ava really likes dancing and singing. She was in the Nutcracker this year, and she really loved it. I think she enjoys all the pretty costumes, makeup, and being on stage. We plan to get her in a few more classes in the next few years. I would like to get her into gymnastics as well because she has tons of energy. She is pretty dramatic, so I would really like to get her into an acting/drama class at some point, too.
What is your favorite activity to attend? Why?
Right now it is dance class because I like that there is some structure to it and I can see how she listens when the instructor is teaching the children.
How has being involved in activities impacted your family?
It's pretty busy, but I feel like a busy person is a happy person. Ava's dad is great about driving her to her activities as well, so it's pretty organized.
What benefits do you see from participating in activities? Are there any challenges or disadvantages?
I can tell that it's good for her social skills. Ava is very shy at first but then she comes out of her shell – big time. I love that has different friends in different groups.
Are you involved in the community or any activities of your own? Please explain.
A big part of my career is coordinating volunteer activities for our employees. I help out with United Way and we have different events during the year where we volunteer or give funds to charities in the Sioux Empire.
How do you balance your family's schedules?
I think we do a pretty good job. I feel like it couldn't be done without all of us working together. Ava's dad, grandparents and other family members are a huge part of her life. I even have some close friends that will help me out if I need them to pick her up.
What advice do you have for other families involved in activities?
I think it's great for kids to be exposed to different things so they can see what they like and what they are good at. I was only in band when I was young, and part of that reason is because we moved a few times. I think I would have been more successful in school had I got more involved in sports and school activities.
The Alexander Family [12 Images]
Click Any Image To Expand