The Reindl Family
Jan 27, 2014 10:46AM ● By Hood Magazine
The Reindl Family
Interview by Hannah Steck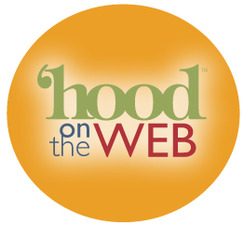 How did your family choose which activity or activities to participate in? What influenced your decision?
 When the kids were younger, we let them try different activities. As they got older they basically chose the ones that interested them the most. We gravitated more towards activities we were familiar with but did try some new ones. No one had played soccer when I was younger and that is the one that the kids like best now.
What are your children's favorite activities? Why?
 The older two boys, Braydon and Keaton, are very into soccer. It is the sport they prefer to play. They are both on the high school team. They played basketball through middle school. They also participate in quiz bowl. Keaton is also in band and choir and experienced marching band for the first time this year. Our third son, Trey, tries a little bit of everything. Right now he is on the bowling team and might try tennis this spring. He is also in orchestra. Chance is our golfer. He tried soccer but didn't really like it. Kennedy loves soccer and just finished out her first season of basketball. She has been in gymnastics and is currently in ballet.
What is your favorite activity to attend? Why?
My favorite activity to watch is soccer. I love to watch the athleticism that soccer requires. How much the kids enjoy it is also amazing to watch.
How has being involved in activities impacted your family?
 Being involved in so many activities has impacted the way the family spends our time by being very schedule oriented. We rely on the calendar to keep us on track. Between practices and games and church activities we are gone many nights of the week. Everyone has to pitch in to help. By being so busy there are some things that have to take the backseat, and the kids know that we do our best to make it to everything possible. Very rarely is there a game that someone isn't there watching. Luckily I am a stay-at-home mom and can be there when I am needed, and Jim's job allows him to work on the run sometimes, too. Grandma Bev has even pitched in to help. 
What benefits do you see from participating in activities? Are there any challenges or disadvantages?
 The kids have definitely benefited from participation in extra curricular activities. They have learned time management through knowing that if they have practice or games they have a certain amount of time to complete homework and chores. They also have learned teamwork. Even though they have always had many siblings to deal with, it helps working with other personalities and conflict management. They are also learning leadership skills. There are a few disadvantages, one of them being they have to go watch their siblings a lot even if they would rather stay home. They don't attend everything but as much as possible. Family meals can also take a hit. We try to eat together as much as possible, but there are times where one is going one way and another is headed somewhere else and they are overlapping times, so it is a meal on the run. 
Are you involved in the community or any activities of your own? Please explain.
I am very involved in the Fred Assam Elementary PTA. I am currently the treasurer and have chaired many of the committees over the last few years. I bowl in a league on Tuesday afternoons and I help with the elementary Sunday school music in our church, too.
How do you balance your family's schedules?
 As I stated earlier, we really rely on the calendar to keep everything straight. The kids know that they need to ask if there is anything going on before they commit to anything. My calendar is linked to my desktop, tablet and phone so we know at any point what the schedule is. We have been able to balance everything because everyone enjoys what they do and make it work.
What advice do you have for other families involved in activities?
 My advice to others with kids in activities is not to overextend the kids. We let the kids try the activities they want to do but especially when they are younger we try to limit them to one sport per season. As they got into middle/high school and soccer and track overlapped, we allowed it but made the kids realize that if school suffered they would have to choose just one. Luckily they made it work!
The Reindl Family [11 Images]
Click Any Image To Expand