Supermom: Natalie Eisenberg
Nov 26, 2013 ● By Hood Magazine
Natalie and family
By Natalie Eisenberg, Account Supervisor & Director of Client Service at Lawrence & Schiller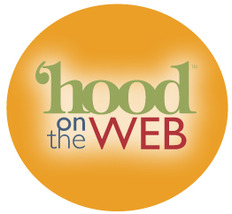 Describe your typical day.
Getting the family ready and out the door while looking presentable and making it on time is an everyday challenge. Some days we make it and some days we don't. I've learned to pick my battles, so when my son insists on wearing "smooth pants" to school, sometimes I just have to let it slide. I usually get to drive my kids to school, which is nice. We sing songs and talk about the trees and the river and other simple things.
After the rush of the morning at home, I like to check the news and gather my thoughts for the first few minutes of the day at my desk. Most days, I run to lots of meetings and spend time with clients and with team members working on ideas for clients. I also do a fair amount of writing, preparing and delivering presentations.
On a good night, we've planned ahead on dinner and have something prepped to the point of throwing it on the grill or into the oven. Other times, either my husband or I is stopping at the store to pull something together last minute. Either way, we usually eat well and enjoy our evenings at home with the family, sometimes playing outside or going for a walk to the park.
How do you balance work and family?
I try and stay organized at home with meal planning and schedules and housekeeping. I also intentionally space out my work/social schedule so that I'm not gone too many nights in a row. That doesn't always work, but family is definitely my first priority, so I don't like to over-commit
Are you involved in the community? How do you choose what to participate in?
It is certainly important to give back, but it's equally important to choose to participate in organizations and efforts you are really passionate about. I am on the Board at the Furniture Mission, involved with United Way, and regularly speak at area colleges and high schools about careers in marketing. It is meaningful work, and I get more out of what I give than I could ever imagine.
Do you think it's possible to "do it all"? Why or why not?
Do it all? I don't know. You can do a lot, but there is always a pull to do more in all aspects of life. You choose what is important to you and give everything you can to it while prioritizing your time and energy. There are times I do wish I could spend more time at home or at work or volunteering, but there is only so much time and energy to go around.
How do you find time for you? What do you do with your "me time"?
My work is my main "me time." Beyond the workday, I am often socializing at work-related events, reading and thinking about the work I do. I also like to shop, and tend to find a lot of great stuff at TJ Maxx and kids' consignment stores, where I stop at least weekly since they're near my office. My husband and I love to cook for family and friends, update our home, and do lots of outdoor activities with the kids. Generally, I am more fulfilled when I spend my down time with others.
What rules do you have for yourself about using technology at home?
I am guilty of emailing at all hours and checking Facebook and Instagram often, but I definitely have boundaries. I don't have a phone at the dinner table or constantly in my hand when playing with my kids. As with most things, I believe common sense and common courtesy are the best rules.
How do your children describe what you do?
My son knows I make commercials and that I have meetings at the office.
What advice do you have for other moms?
Find something active that you like to do and that works with your lifestyle. Exercise is the best medicine for confidence, mood, and overall health. I try to follow this advice because it really does make a difference.