Supermom: Kerri DeGraff
Nov 26, 2013 ● By Hood Magazine
Photo courtesy of Finished Vision Photography
By Kerri DeGraff, Development Director at Feeding South Dakota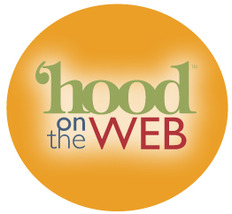 Describe your typical day.
With a nursing baby at home, I feel like my typical day right now consists mostly of nursing and pumping. All joking aside, my day begins with getting my girls up and ready to go to daycare. My husband I seem to "fly" out of the door and rush into work. After work, I spend most nights chasing after my two little girls. After the girls go to bed, I usually try to work out, do homework, and finish any work I was unable to get done during the day. With the business of each day, I try my best to slow down and enjoy the time I have to be with my family.
How do you balance work and family?
When I am at work I do my best to focus on work, and when I am at home, I try to focus on my family. I am not perfect. There are times at night I do find myself finishing up with items I didn't finish up at work. I am blessed to have a strong support system to help me in times of need.
Are you involved in the community? How do you choose what to participate in?
I try to focus most of my free time on getting children off to the best start possible. I do believe it is important to be involved in the community and focus my efforts right now on the causes that are the most important to me.
Do you think it's possible to "do it all"? Why or why not?
I think society tries to make us feel like we can't be content without trying to have it all. I am blessed with a loving supportive family, two beautiful girls, great friends, and a job that I love. I couldn't ask for more.
How do you find time for you? What do you do with your "me time"?
My time for me is usually when my girls are taking a nap or after they go to bed at night. My typical "me time" is spent running, studying for school or spending time with my husband.
What rules do you have for yourself about using technology at home?
When my girls are with me I always try to be present with them. Things that used to take up my time are not important to me anymore. I have tried my best to prioritize those things out of my life.
How do your children describe what you do?
My girls are very young still, so I don't know if they fully understand what I do. I try my best to relate real life experiences to my work, so they can better understand what it means when "mommy goes to work."
What advice do you have for other moms?
Be true to yourself and your values, and do not let society define who you are.