Supermom: Mara Walter
Nov 26, 2013 ● By Hood Magazine
Photo courtesy of Sunflower Photography
By Mara Walter, Marketing Specialist at KSFY Television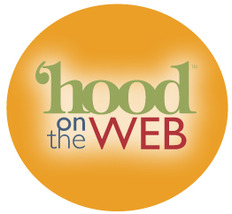 Describe your typical day.
Monday - Friday I'm the working mom and the routine goes about like this: Crazy mornings of getting my nine-month-old and almost three-year-old sons ready to go to daycare. My husband is usually in charge of breakfast, the much needed coffee (teething baby), and feeding the dog. I traditionally get the kids dressed and what they need for the day organized. Then off I go in the family van to bring our boys to an in home daycare. She is on my way to work, so that helps out with efficiency. Down to KSFY by 8 am to start the work day. Come 4:45 pm my husband and I coordinate who will get the kiddos and who will get home to start supper. We walk in the door, put supper together as quickly as possible (the crock pot is usually set in the morning so we can alleviate some of the time spent cooking and waiting to eat so we can move on with our evening). Then it is the cherished play time. We try to just focus on the kids and simply play. Dishes and cleaning can wait until the kids are asleep. Bath time starts around 7 pm and then Burke, the baby, goes down shortly after and Desmond gets some alone time with us with books reading and quiet time before his bed time around 8:30 or 9 pm. We end the day with laundry, dishes, and picking up from the crazy but fun evening.
How do you balance work and family?
I try to separate them, but inevitably with e-mails on your phone coming in during evenings and weekends and sick kids during the M-F work day they do cross paths. My sales career provides me with flexibility to accomplish what needs to be done as a mom, and KSFY has been an amazing employer through two pregnancies as well. I am so thankful to have started there right out of college eight years ago.
Are you involved in the community? How do you choose what to participate in?
Currently I am on the Sioux Falls CASA Board, the Volunteers of America Marketing Committee, and in the First Lutheran Women's Choir. In the past I have been on another church board as well as involved with the Sioux Falls Chamber. Having a passion for what you are spending your time on is vital, and I use that as my guide.
Do you think it's possible to "do it all"? Why or why not?
Certainly, if you want to just go through the motions and get things done at a 75% level. I've always been one to take on what anyone asked of me as I felt I would be letting them down if I did not. What I discovered was I actually was letting myself down by not performing at a 110% level, which bothered me. With each child I've had, I've gone through a rebalancing act to ensure that I am able to effectively handle all that is on my plate while not missing out on my children growing up, which can be a scary thought as a working mom. Saying no has been hard, but it's freeing when I do.
How do you find time for you? What do you do with your "me time"?
There are three things each week that are therapeutic for me, and when I do them I am less stressed and therefore a better wife and mother: exercise, singing, and Coffee Club. When I can, I utilize my lunch hour to work out, and Wednesday nights I have choir rehearsal at First Lutheran. And then every Thursday morning, I meet with three close friends for Coffee Club at Queen City Bakery, a gathering that has taken place for over five years! All of them are other working mothers with children at different stages of life, and the advice and support from them has been amazing!
What rules do you have for yourself about using technology at home?
As I mentioned before, it is great to have access to e-mails wherever I am, but my husband and I make sure the phones are put away during supper so we have a conversation with each other. However, I won't deny that sometimes after busy days at work, my husband and I many times just need down time ourselves. I laughed at myself one evening when I discovered I was looking at other people's children on Facebook when I should be looking at my own! That was a sort of rock bottom for me if you will! Technology is a fabulous thing that can be both incredibly helpful or horribly distracting. At one point I looked over at my husband and Desmond on the couch, my husband looking at his phone, Desmond on a Kindle, with the TV also on. This is the world we live in, but we can't let it take over. Again, a healthy balance is our household theme.
How do your children describe what you do?
Desmond says that I work at KSFY and Coffee Club, which is quite entertaining. He sees the KSFY news on TV and identifies that I work there. The fact that I work with the commercials and not necessarily the news product I'll work on discerning in the future. I attempted to explain insurance (my husband's field) and I was not too successful. I'll give it another year and go with Coffee Club as part of my job description.
What advice do you have for other moms?
Don't feel like you have to do it all yourself when others offer to help, let them. My mother-in-law likes to clean and will do the deep cleaning that I just don't have the time to, so I take her up on it! Coming home to a clean house allows me to focus on my family, which is how it should be.