Supermom: Erin Bosch
Nov 26, 2013 ● By Hood Magazine
Photo courtesy of Blu Sprout Photography
By Erin Bosch, Director of Women's Leadership, EmBe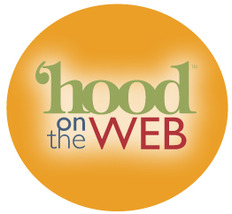 Describe your typical day.
My husband and I wake around 5:30 am and start the process of getting both kids up, fed and dressed before he drops them off at daycare by 7 am. I am usually on my way to work by 8 am. We all arrive home around 5 pm, and my husband and I take turns prepping dinner and getting the kids to the table to eat. We give the kids some time to play or watch a show while we are cleaning up and getting organized for the next day. We do baths and then follow up with a few books. Robbie is first to go to bed at 7 pm, and Olive follows around 8 pm. Nathan and I have some time to chat or watch a favorite show after the kids are in bed.
How do you balance work and family?
First, I am lucky that I have a job and a boss that is pretty flexible to the demands of family needs. I really try to leave work at work and to be present when home with my family, which means I need to be extra efficient at work. Second, I do not impose unreasonable expectations on myself or my family. Sometimes things get out of balance and we have to be okay with it. We just regroup and move on! AND, I have a pretty awesome partner who picks up the slack when I need to work after regular office hours. The key is good communication about scheduling. My Google calendar, which I share with my husband, is a lifesaver.
Are you involved in the community? How do you choose what to participate in?
Community involvement is one of those intangibles that make both my family and professional life better. I try very hard to stay involved in the community, whether it's chaperoning my daughter's field trips, coaching Girls on the Run, or networking to find volunteers for my programs at work. I tend to stick with volunteer opportunities that reflect my personal and professional values. By coaching Girls on the Run and directing the Women's Leadership Program, I am fulfilling both my professional and personal values of empowering girls and women to become better leaders. I want my kids to understand the value of being involved in such an amazing community.
Do you think it's possible to "do it all"? Why or why not?
I think the idea of women having or "doing it all" is not realistic or attainable. I know I can't have it all or do it all, and I am okay with that. In life, you constantly have to make choices between one thing or another, and when you chose to do one thing you are forgoing something else. I would rather do fewer things really well than try to "do it all" with mediocre results.
How do you find time for you? What do you do with your "me time"?
This is an area in which I really struggle. Having two small children, there isn't a lot of time at the end of the day just for me. I usually end up falling asleep before I get to enjoy any "me" time! Sometimes my "me" time is taking a leisurely trip to Target alone, or a quiet afternoon at home, while my husband takes the kids to the park or zoo.
What rules do you have for yourself about using technology at home?
I really try not to use my phone while the kids are around, but I use my phone for so many different things that it always seems to be with a few feet from me. I need to be better about "unplugging" while the kids are around.
How do your children describe what you do?
Olive thinks I go to work to talk to my friends (co-workers) and type on a computer, which to some extent is true.
What advice do you have for other moms?
"Being a working mom is not easy. You have to be willing to screw up at every level." - Jami Gertz
Just be the best you can be and know the value you bring to your family!