Supermom: Paola D. Vermeer
Nov 26, 2013 ● By Hood Magazine
Paola and her son Ben
By Paola D. Vermeer, Assistant Scientist at Sanford Research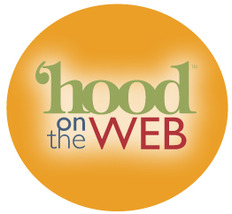 Describe your typical day.
My husband wakes me up at 6 am. I shower and get dressed. Then I try to get dishes put away and feed and water the dog and cats before Jake wakes up. He's my early riser. He's 6 years old and in 1st grade. If he hasn't gotten up sooner, I go wake him up when I finish with those chores, get him dressed, walk to dog to the mailbox to take care of business, then give Sam (my 8 year old 3rd grader) and Ben (my 5 year old kindergartener) their 5 minute warnings. Neither one of them gets up as easily as Jake. I get Jake his breakfast and start a load of laundry. Then I get Sam up, help him get dressed, get him some breakfast, then get Ben up and do the same. While they eat, I make the beds. Then I get their shoes on, brush their teeth, get the dog and cats put away and it's a race to school as we are always just a minute or two before the bell rings. How we make it there in time is a small miracle each and every day of the week! After I drop the boys off at school, I head to the lab. My husband, Dan, is also a scientist and has been in the lab since 6 am. We have this schedule so that he can get the boys from school early enough to get homework and studying done with them before they are too tired. I get to the lab at about 8:15 am and spend 30-45 minutes in my office dealing with emails, then get to the lab itself. I typically have several experiments either ongoing or ready to start, and I work on those throughout the day. Sometimes there are meetings during the day that I have to attend or I have to give a seminar. At 5 pm everything has to stop as it's time to go home. Experiments that weren't completed either have to wait till I come back to the lab at night or until the next morning. My husband picks up the boys from school at about 3:45 pm and by the time I get home, he's done helping with homework and is getting supper ready. I set the table and we eat as a family.
How do you balance work and family?
Basically, I don't sleep very much. I work from 8 am – 5 pm in the lab and then head home to be with the family. We eat dinner together, then my husband does the dishes while I get the boys showered, get clothes set out for the next day, make sure their backpacks are ready and their snacks and lunches are put together, and then it's time for bed. Once they are sleeping, I either go back to the lab and generally work till 2 am or work from home (again, till 2 am). It would be easier to stay late in lab, miss dinner with the family and get to bed around midnight, but that sacrifice is too great. I don't mind working while they are sleeping as I don't see that as time they would have been spending with me anyway. So I'd rather work crazy hours but have my time with them then stay at work late and miss that. Nothing is worth that to me.
Are you involved in the community? How do you choose what to participate in?
I am working very hard to get a new program up and running in the community that will help school-aged children with learning disabilities/differences. The program is called W.I.L.D. and it stands for Wisdom Inspired by Learning Differences. WILD is a mentoring program that partners school-aged children who have a learning difference (dyslexia, dysgraphia, dyscalculia, ADHD, auditory/visual processing disorder) with a college student with a similar challenge. Through art and science projects, the mentor and mentee build a relationship in which they can share their struggles as well as their victories.
In the real world, learning differences are just that – differences, not disabilities. The truth is we all have our strengths and weaknesses. I know I do. Learning differences are just weaknesses that become disabilities in school and can affect self-confidence and self-esteem. I know because my Mom had a learning difference, dyslexia, so does my sister and so does my son Sam. I chose to start this community outreach program because of the struggles I see Sam going through in school. My sister went through similar struggles yet she went on to graduate from law school, get a Masters in criminology and now runs a successful business. She is proof that those with learning differences can and do succeed. There are so many examples like her, and I think that young children struggling in school need to see those examples as they serve as models of success for them. While my passion to start this program stems from Sam's difficulties, this program will go way beyond Sam and hopefully impact many children in Sioux Falls.
Do you think it's possible to "do it all"? Why or why not?
I think it is possible to do it all, it just depends on what your definition of "all" is. Sometimes you have to ask for help. Until just a couple of months ago I was still cleaning the house on my own. That meant that Saturdays were basically my cleaning days, which left only Sunday for spending time with my family. For years my husband offered a cleaning service and I refused feeling that I had to do it all. Then, this summer I got a wake-up call from my son, Jake. I had just returned from England where I had been at a conference for the entire week. I got home late Friday night and the next day started my regular Saturday cleaning routine. The boys wanted to spend time with me, especially Jake. He kept asking when we would spend time together and I kept telling him "as soon as I finish cleaning." Well, I didn't finish till it was time for supper. I had wasted my entire Saturday cleaning as usual, only this time my absence was magnified because I had been away all week, too. When it was obvious to Jake that the day was lost on cleaning, he came to me crying and said, "I only wanted to spend time with you!" That's when I decided I had to get some help, and I finally took my husband up on his offer. Now I have a cleaning lady come and clean the house and my Saturdays AND Sundays are spent with the family. I think it's important for my boys to see that it's not easy balancing work and family but that it can be done, and that it's ok to ask for help.
I volunteer as much as I can in the boys' classrooms. I volunteer one day a month in each classroom and usually sign up for driving on their field trips too. This means I take time out of my day in the lab to go be with them. They love it when I come to their classrooms and I love interacting with them in their environment. This also means I go back to the lab at night once they are sleeping to get my experiments done which otherwise would have been done during the day, but it's worth it to me to be able to have that time with them. I know soon it won't be cool to have their mom come to the classroom and these days will be over. I like to take advantage of them now while I can!
While I do think it is possible to "do it all," nothing occurs in a vacuum. No one can be the superhero alone. Even Batman has Robin and Alfred and the police department, right? Is he a hero, and does he do it all? I guess the answer is yes, but with the help of other. It is no different in the real world. Without the help and support of those around me, it can't all get done. This extends to every part of life. For example, in the lab, no progress would be made if I didn't work with others. I am blessed to be surrounded by great minds, and we take a team approach to bringing new therapies and cures to the clinic. In the community, I am working with a team of people to get WILD off the ground. These people include teachers, lawyers, and mentors who volunteer their time and talents to get this program up and running. At home, my husband and children help me keep my priorities straight and my heart full. Is it possible to do it all? Yes, but with help from others.
How do you find time for you? What do you do with your "me time"?
To be honest, I don't find time for me. I know that's unhealthy, but right now it's just the way it is. The days are just too full. If I'm not in the lab working, I'm home with the family (and that's crazy busy no matter what we are doing). Once the boys are sleeping, I get some more work done or, if I'm just too tired, I sleep. When I travel for work, I usually bring along a book I've been wanting to read and I read on the plane. I love to read for pleasure but never get to do it unless I'm traveling. I guess that's my "treat" when I have to go to a conference and be away from my family.
What rules do you have for yourself about using technology at home?
Well, I don't have an iPhone or an iPad. My cell phone is as simple as it gets. I do check my email on the computer at home, but unless it's really important, I don't answer emails. I let them sit till the next working day and then deal with them. Generally, there just isn't time to sit around when I am home, so I'm in no danger of getting caught up on the computer; there just isn't time for that.
How do your children describe what you do?
They say Mommy is a scientist and she's trying to cure cancer.
What advice do you have for other moms?
It's good to be driven and dedicated to your work. I think kids see that and they learn good work ethic from the example you set. They learn that life isn't always easy and it requires hard work and dedication…but that work isn't everything. Family is by far and away most important. The balance between work and family is tough though. I don't know if I'm doing it right or not. But my boys are happy, I'm involved in their lives, so I can't be doing too bad of a job. I couldn't do any of it if I didn't have a supporting and loving husband. Without him, it all falls apart. Dan knows how important the family is to me…it is to both of us. He also knows I love my work and am very driven and he supports me in all I do. He helps me put the brakes on when it's time to rest. He keeps it all in perspective. So my advice for other moms, keep your marriage healthy and strong…the rest will fall into place.