Supermom: Sara Patterson
Nov 26, 2013 ● By Hood Magazine
Sara Patterson and family
By Sara Patterson, Stay-at-Home Mom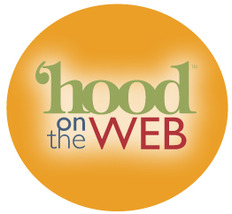 Describe your typical day.
With one husband, four kids, and an eighty-seven-year-old grandma to look after, no two days are alike. Each is filled to overflowing with some combination of appointments, school assignments, meal preparation, diaper changing, shopping, laundering, cleaning, and driving. In the midst of all that busyness, we make a point of tossing in a fair amount of laughing, cuddling, tickling, singing, and talking. And coffee. Lots and lots of coffee. Even our nine-year-old and six-year-old drink it (decaf for them, of course).
How do you balance work and family?
At one time or another, I've lived out every possible combination of working outside the home and working inside it, and I have never once been able to achieve the coveted prize of "balance." Try as I might, I'm always caught emphasizing one thing at the expense of something else. There was that time back in 2011 when I pulled off a stellar backyard carnival/birthday bash/block party. The sense of balance was euphoric and all too fleeting. Cleaning up a truckload of mess for hours afterward made me wonder if perhaps "balance" doesn't agree with me.
Are you involved in the community? How do you choose what to participate in?
Yes, although not in a conventional way. We have been a foster family for more than two years; in fact, we're just weeks away from finalizing an adoption through the foster care system. I also volunteer at Compassion Childcare, a Christ-centered daycare located in the Sioux Falls Ministry Center that serves families with limited resources.
Choosing what to participate in can be tricky. Andy and I often wish we could do more for those in need. Our foremost criterion tends to be whether or not we can honor our commitment well. With four kids, Andy's commitments quickly become mine and vice versa. Generally one of us has to free the other up to fulfill whatever it is we promised to lend a hand with. It's important for us both to be on board, and that can quickly weed out projects.
Do you think it's possible to "do it all"? Why or why not?
It's certainly possible, but I personally don't think it's necessary. To me, it's like saying you have to buy one of everything in the grocery store. What for? Some of the things on those shelves you don't even want or like.
How do you find time for you? What do you do with your "me time"?
On the extremely rare occasion that someone in my house doesn't need me to toss 1,243 pitches for batting practice, isn't exhibiting signs of the Bubonic Plague in order to dodge garbage duty, or hasn't managed to lock himself in the bathroom so he can frolic in the toilet unfettered, I love to read. There's nothing like a well-drawn character and some perfect prose to bring peace to my mind. Reading feeds me while I try to feed the 1.2 million people who seem to live in my house come dinner time.
What rules do you have for yourself about using technology at home?
I don't have a special set of rules just for me, but as a family, we do regulate one another's screen time. We keep our laptop and Kindle in public areas of the house, and everyone has to earn their privilege to use them, usually by completing reading minutes for the kids and finishing a daily chore for the adults. We set a timer to keep ourselves accountable, although it's not all that necessary as the boy who's waiting his turn stares at the clock mercilessly in order to "help" the brother taking his turn.
How do your children describe what you do?
I often describe myself as "The High Princess of Taxi and Laundry Services," and while they wouldn't use those exact words, I'm confident that my big boys would concur since most of what they see mom do involves either 1) stuffing a Honda Odyssey to the roof with people, food, and strollers; or 2) management of dirty underwear. I'm also the stand-in for dad when he can't make the pre-bedtime wrestling match, which the boys say I'm pretty good at for a girl. With one exception: I ask if they're okay too often.
What advice do you have for other moms?
I don't give advice. I need it. Lots of it! That said, I'll offer this small suggestion (not advice, mind you, suggestion): work together. There's something wonderfully universal and unifying about motherhood, but it seems that everywhere I turn we've transformed it into a competition that it was never meant to be. In our ardor to measure up and do it all, we're growing more and more isolated. Enough. Let's build one another up instead of tearing one another down. Merely a suggestion.