Supermom: Melissa Fjeldheim
Nov 26, 2013 ● By Hood Magazine
Photo courtesy of Ann Louisa Photography
By Melissa Fjeldheim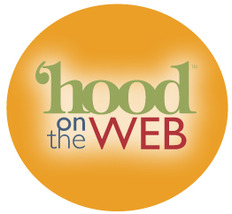 How do you balance work and family?
I use work as my stress relief from the kids and my kids as a stress relief from work. When work has me stressed, I can come home to my family and all the work stress leaves my mind. On the other hand I can use work as a stress relief from a messy house, piles of laundry or crabby kiddos.
What are some of your favorite ways to spend time with your family?
My absolute favorite time with my family is summer camping trips. Most of the time we don't go far away, but it's so much fun for the whole family. We go swimming, kayaking, canoeing, exploring, and make s'mores! Sometimes grandpa and grandma, aunts, uncles and cousins come too!
Is it possible to "do it all"? Why or why not?
I really don't think it's possible to do it all! Even when you think you are close, there is always another dirty floor or a bath to give!
What advice do you have for other moms?
This is something I'm still struggling with. Don't stress the small things you won't remember in a year from now!