Going Back to Work After Baby: Jessica Kerher
Nov 26, 2013 07:00PM ● By Hood Magazine
By Jessica L. Kerher, Serendipitous Events By Jessica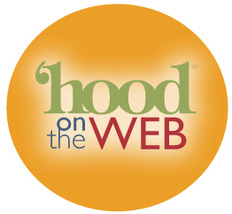 What did you do to prepare for going back to work?
At the beginning of each month we sit at our kitchen table with colored pens and highlighters and we write every detail on the calendar. We know that things will change as the month goes on but we work together to make sure that Nash is priority. It helps that we have an amazing family who is always willing to jump in and lend a hand.
How do you balance work and family?
We love our morning and evening time together! Almost everyday we eat breakfast as a family. Every night we have a routine of prayers, bath and books. Nathan and I both spend time with Nash throughout the day. We are grateful to have schedules that allow us to be home during the day with Nash. When I have meetings, ribbon cuttings or events, Nash sometimes attends with me; however, if Nate is able, then Nash gets one-on-one Daddy time. Keeping a schedule allows us to know what to expect in each other's day. Having a partner who is so involved in our son's life allows me to keep my career and also be stay at home mom! 
What advice do you have for new parents?
Remember that you will receive more advice than you ever wanted or needed. Smile, nod, and go on with your day – do what works best for you! Educate yourself. Breathe! Communicate with your spouse about EVERYTHING. Remember that YOU time and time spent with only your spouse is important!