An Ode to Fall Flavors
Nov 26, 2013 ● By Hood Magazine
Photo courtesy of Amity Shay Neff
By Amity Shay Neff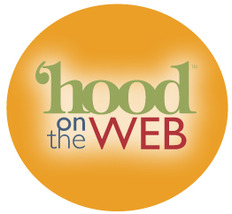 As the cool breeze starts to twirl around the end of your nose, you are reminded of those fall smells that take you back to a moment when all was quiet and well. You can almost feel the leaves crackle beneath your feet as you transport yourself falling freely into the leaves. The sun would peek through the trees and tickle your cheek, and suddenly you would open your eyes and watch the cloud animals pass you by. Fall, was finally here.
Tip-toeing around the kitchen to sneak a peek of what smelled so delicious. Pumpkin, apple and cinnamon danced around you like you were on center stage in a famous ballet. Pinecones and colors of orange, brown, and gold seemed to soak up the scenery as the flowers that showered us with their glory were finally taking a nap.
Cold toes now flit about the house while you shake the raindrops off of your shoulders. Coffee beckons you now. As you slice up the pumpkin bread, a line forms behind you. Everyone is eagerly awaiting a taste.
My Perfect Pumpkin Bread
Ingredients
1/2 c soft butter or melted coconut oil
1 c sugar or 1/2 c honey + 1/2 c maple syrup
2 eggs or 1 c unsweetened applesauce or 1/2 c applesauce and one mashed banana
A 15 oz can of pumpkin (pumpkin pie mix – spices added)
1 1/4 c flour or wheat flour
3/4 tsp baking soda
1/2 tsp Celtic salt or salt
1/2 tsp ginger
1/2 tsp cloves
1 1/2 tsp cinnamon
Optional Topping*
1/4 c brown sugar
1/4 c soft butter
1 tsp cinnamon
1 c flour
*Mix until crumbly, then add on top before baking.
Directions
Add fruits and pumpkin mix well, add butter, sugar, and eggs. Once well blended add dry ingredients. Give a good stir to incorporate everything. Lightly grease your pan or place paper liners in your muffin cups. Don't for get that topping! Bake this at 350 degrees – for a loaf 45 minutes, for muffins about 20 minutes. Best practice is if you touch the center it should spring up. Drizzle with a little cinnamon and powdered sugar.
I am known for giving homemade goodies to classmates, teachers, friends and staff, so I typically double this recipe! I do love coconut oil in this recipe and I do use eggs. If you feel creative you could add a cup of shredded carrot. This adds a special sweetness. One thing I like to do when I double it, is add three smashed bananas with the can of pumpkin. Soooo yummy! In fact I just brought these into my children's amazing teachers and not only were they devoured, I was asked multitude of times for the recipe! So this one is for you, Mrs. Ricci!