Cooking for the Crowd
Nov 26, 2013 10:55AM ● By Anonymous
Photo courtesy of Morgan Kontz
By Morgan Kontz, South Dakota Common Ground Volunteer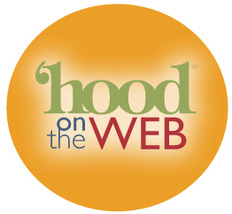 It's that time of year. You know the time where you frantically clean your house, make seating arrangements, sleeping arrangements and grocery lists galore? Ahhh, the holidays.
As a farm wife in South Dakota, I find myself cooking for a crowd every couple of weeks. A big part of my responsibility as a farm wife is to make sure my family has a wholesome, well-balanced, delicious meal whether it's on my table or in the field. Not only am I cooking for my daughter, Elliette and husband, Jason, but I also take turns preparing meals for the rest of our farming family. To be exact, this includes Jason's two brothers, their wives, seven nieces and nephews, and Jason's parents.
Over the years, I think it's safe to say I've learned a thing or two about cooking for a crowd. With the holidays right around the corner, here are a few tips and tricks that help me when it comes to preparing large meals.
1. Plan, Plan, Plan. I cannot stress this enough. Plan your menu ahead of time. Decide what dishes you want to prepare and make your grocery lists. In addition, make a schedule for what goes in the oven and when. At the end of every cooking week, I plan out my next week. Plus, it will help save you added stress in the long run.
 2.  Make desserts ahead of time. When you're cooking multiple dishes for multiple people, it's essential to maximize your oven time. Preparing your desserts early is one way to stay on schedule. It also helps me focus on making a delicious main meal. Some of my favorite desserts to make ahead of time are cookies, bars, and pumpkin and zucchini bread. Yummm.
 3. Prep the night before. This is another really big one for me. I know if I'm making my favorite meatloaf, it's important to have the hamburger and bacon thawed out. Sometimes, I will even have ingredients measured and ready to roll the next day. During my busy cooking season on the farm, I am also in the tractor every day from 10 a.m. to midnight. I take quick breaks to deliver my meals, and being prepared is the only thing that makes it run smoothly (especially when my daughter decides it's time to play). This holds true for holiday cooking. Cooking on the holidays should go as smoothly as possible so you can spend quality time with your family and guests.
 4. Set the table the night before. I am blessed with a huge kitchen and a large dining room. My farmers come in at noon to enjoy lunch and take a break. After I clean up the table from their lunch, I reset it for the next day. This saves a TON of time. Amazingly enough when I am in the middle of cooking and my daughter is playing tug of war with my shirt, I tend to forget about setting the table. So, if I do it the night before it's one less thing to think about the day of.
These are just a few of the tips I find helpful when it comes to planning for my crowds on the farm. You can read more about my life on the farm at Stories Of A First Generation FarmWife (sdfarmwife.com).