Supporting Children and Youth Who Have a Sibling with a Special Need
Sep 24, 2013 04:39PM ● By Hood Magazine
By: South Dakota Parent Connection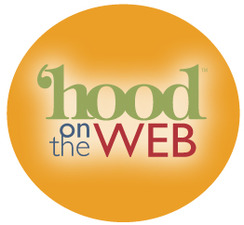 Doctor and therapy appointments, medications, school meetings, extra planning and preparation for everything from a quick trip to the store to the family vacation. The reality is that life with a child with a special need impacts all family members. Parental time and attention to manage health and/or behavioral conditions is almost always required as well as added financial, emotional, and/or physical demands.  But there are ways a parent can help support the sibling of a child with a special need:

Spend individual time with your child. This is the single most significant thing a parent can do.
Let your children be children. The job of a child is to be a kid.
Explain the disability using age appropriate words.
Keep everyone in the family informed of what is happening for/with the sibling with a special need. 
Learn to recognize and acknowledge feelings and encourage expression (sharing) of those emotions. Siblings may feel afraid, worried, sad, anxious, angry, jealous, guilty, protective and many other emotions they'll need help understanding.
Parents should thoughtfully consider implications of assigning responsibilities to siblings for care of the child with a special need.
Get professional help when needed – for the sibling and to help the parent support all family members.
Consider having the sibling ages 6-12 attend a free Sibshops, offered by SD Parent Connection.  
Sibling Support Project, 
www.siblingsupport.org
, is a tremendous resource that offers information and support to siblings of individuals with special needs of all ages, as well as parents. 
South Dakota Parent Connection provides free Sibshops four times a year, offering siblings (ages 6-12) with a brother or sister with a special need an opportunity to come together and share experiences, have fun, make new friends, and interact with others with similar experiences. Youth learn that there are others with a sister or brother using a wheelchair, with autism or epilepsy, who share similar experiences or responsibilities.   Visit www.sdparent.org (Family Life, Siblings) to learn more about the Sibshops program or call 605-361-3171.